LUX Beauty: 10 Summer Nail Art Ideas
Make the most of the sunny season by transforming your fingernails into a canvas portraying all things summer-related! LadyLUX gives you ten themed nail art trends that will show your love for summer. Try new trends like ocean waves, ombre sunsets, mermaid scales and paisley to help make your summer even more sensational!
Americana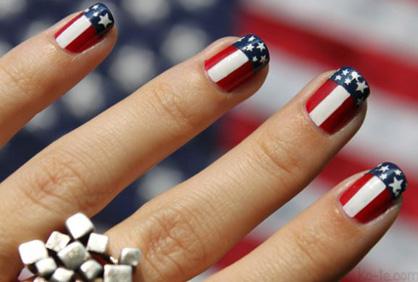 Flaunt some red, white and blue nails on the Fourth of July! You can show your American pride just for the holiday weekend or throughout summer with an intricate American flag, sparkling fireworks or a red, white and blue tie dye pattern for a 60s feel.
Paisley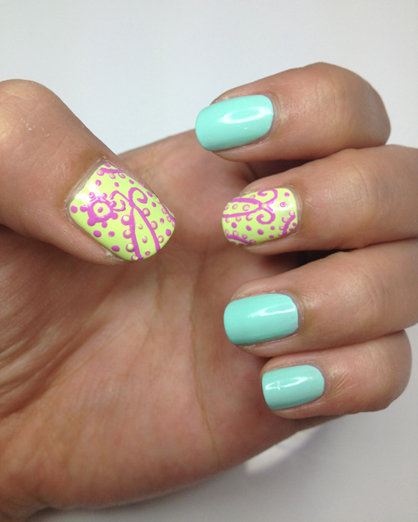 You can never go wrong with a paisley nail design for the summer. Paint on the pretty paisley art with a nail pen or carefully with a toothpick. Choose wild colors to turn the paisley pattern up a notch!
Candy-Colored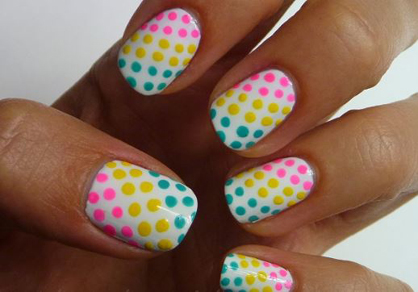 Incorporate some sweet candy colors onto your nails for a yummy look. Use bright and bold confectionary-inspired colors to portray your love for sweets loudly! Just be sure you don't take a bite!
Ocean Waves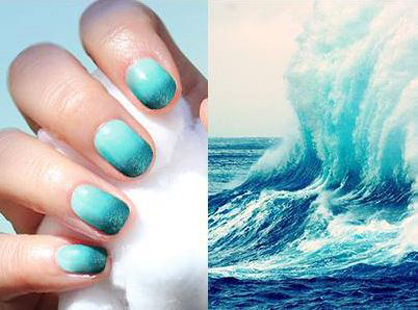 Ocean wave nail designs will look cool as can be for summer. Create a realistic design with a blue ombre look or with metallic polishes to evoke the glittering seas.
Oranges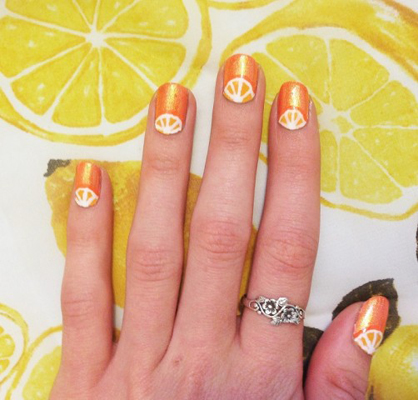 Add some fruity fun to your nails with some orange half-moons. This citrusy creation will look cute and zesty for the season. End with a shimmer top coat for a more glam effect.
Hibiscus Flowers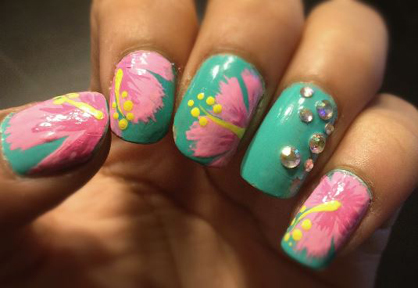 Create the look and feel of Hawaii on your nails with some happy hibiscus flowers. Paint on a few flowers for a subtle summer floral design. Add a few rhinestones for a more girly look if desired.
Sunset Ombre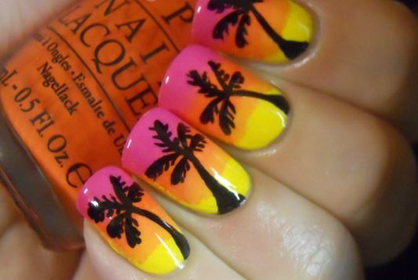 Everyone loves a gorgeous summer sunset. Convey the beauty of a glowing sunset on your nails with a pink, orange and yellow ombre sunset. Add a few palm trees or seagulls for more of a beachy effect.
Mint & Mod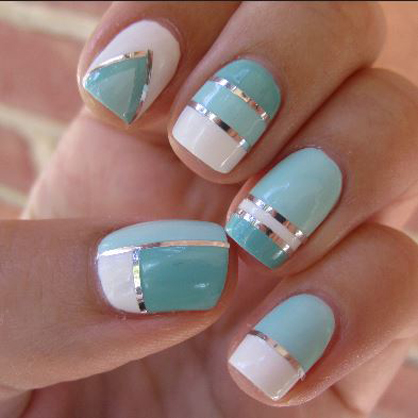 Not all of your summer nail looks need to incorporate bright colors. Tone down your look with subtle shades of mint, white and silver in a mod, color blocking trend. Carefully use silver as the thin lines to section off mint and white.
Ice Cream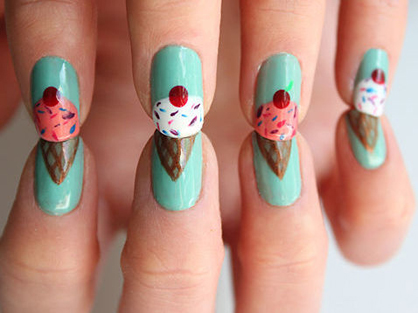 Show off some scrumptious desserts with an ice cream cone nail design. Paint on sprinkles and add jewels for a bit of extra pizzazz. For a cute way of presenting your design to someone, paint the ice cream on one hand and the cones on the other.
Mermaid Scales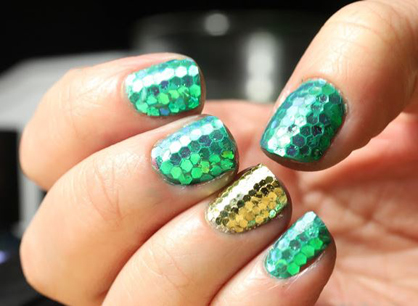 Channel your inner mermaid with a dazzling nail art look with large glitter. After painting your nails a matte or metallic shade of teal, place each single glitter on to create the look of scales. Finish off with two coats of clear polish to set the majestic mermaid nail art.
Read more LUX Beauty
Tagged in: guides, lux beauty, beauty, diy, summer 2013, nails, nail art,