LUX Home: 2014 Interior Color Trends
Pantone's trending colors for Spring 2014 are not just for the runways, but for your home as well. From sophisticated neutrals to bold brights, there are many different ways to make a decorative statement this year. As you decide on new color schemes and interior updates, look to these trending Pantone colors for inspiration.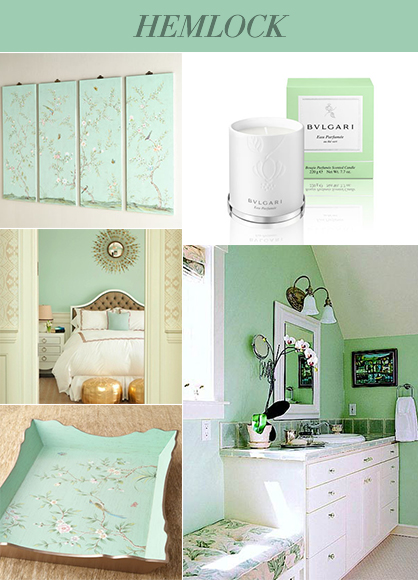 Horchow / Floral Wall Panels
Bvlgari / The Vert Candle
Neiman Marcus / Hand-Painted Wood Tray
Your typical green gets an unexpected update with this year's popular color, Hemlock. This summery shade, commonly known as mint green, has the ability to mix well with other color stories and can be paired with pastels or even bolder hues for an unexpected punch. Give your powder room or kitchen a makeover with this soothing hue.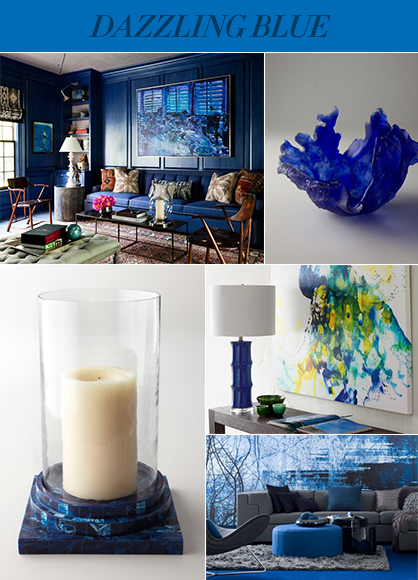 Amanda Brisbane / Midnight Water Sculpture
Neiman Marcus / Peacock Painting
Oscar de la Renta / Cadiz Hurricane
From the runways to interiors, designers alike are having a moment with shades of blue this year. As one of Pantone's hottest colors for Spring 2014, expect to see Dazzling Blue hues in everything from accent walls to decorative toss pillows. This vibrant hue pairs well with pastels while adding confidence when mixed with other bold colors.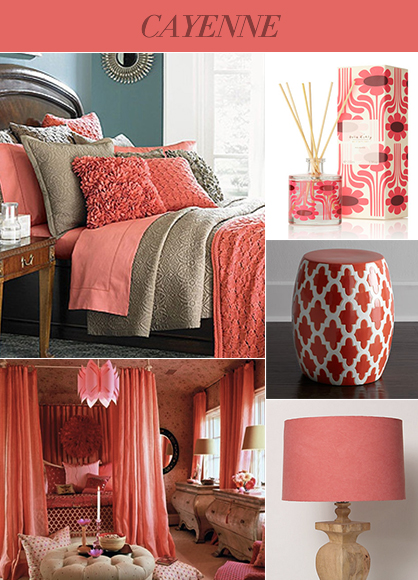 Orla Kiely / Rhubarb Diffuser
Neiman Marcus / Garden Stool
Anthropologie / Coral Lampshade
Spice things up in your home this year with a dash of Cayenne. This high-energy, reddish orange hue heightens the excitement in any room and adds instant happiness. Bold and a bit exotic, it pairs well with shades of grey and teal and can make neutrals pop. Remember, a little bit goes a long way.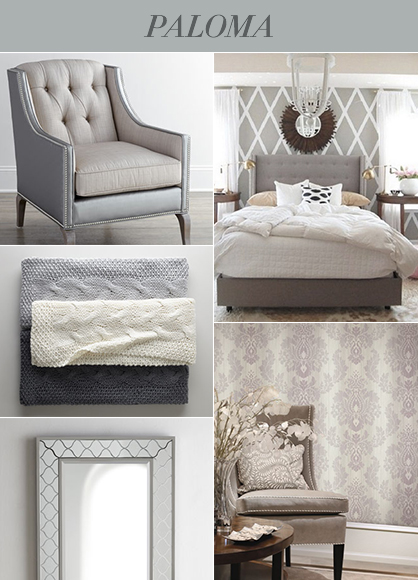 Neiman Marcus / Tufted Grey Chair
Neiman Marcus / Cable Knit Throw
Neiman Marcus / Ogee Mirror
For sophisticated poise, Pantone's Paloma serves as the perfect neutral in 2014. This soft grey is strong enough to make a statement on its own and can pair well with just about any color depending on the mood and tone you are trying to set. Perfect as a base color, it works well in rooms where decorations are swapped seasonally.
Read more LUX Home
Tagged in: home, pantone, decorating, lux home,