5 DIY Body Scrubs For Glowing Skin
Got the winter blues from dried out and dull skin? Shed that top layer of dry winter skin for radiant, glowing skin with these five scrumptious DIY Body Scrubs. These sugar or salt scrub recipes are easy to make, almost good enough to eat, and can most likely be made with items you already have at home.

For all recipes, if you don't plan to use all of the scrub right away, you will want to store it in a container that can be tightly sealed. Most of the products will have about a 2-3 month shelf life. Also, always use a clean spoon to scoop the scrub out of the container to avoid bacteria growth in the scrub. Body scrubs are not only a gift to yourself (who doesn't want renewed, moisturized skin?), but serve as great homemade, pampering gifts throughout the year. Just add cute ribbon and tags or labels and you are good to go.
Pumpkin Pie Sugar & Spice Scrub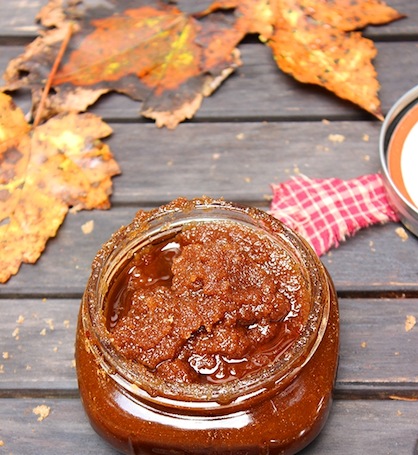 Although pumpkin products are more prominent during the fall season, we are still stuck on everything pumpkin, so we were excited to find this Pumpkin Pie Sugar & Spice Scrub. The ingredients you need to create this scrub are brown sugar, pumpkin spice, cinnamon, and olive oil. This scrub is especially rich in oil, so be careful in the bath tub or shower to avoid slipping.
Rosemary-Lavender Salt Scrub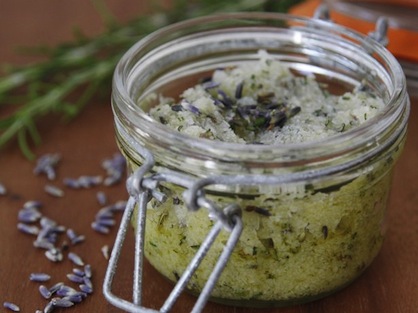 We love the sound (and smell) of lavender anything, as it is one of the most commonly used scents for soothing and relaxing the mind. This Rosemary-Lavender Salt Scrub only requires olive oil, culinary grade lavender, fresh rosemary leaves, and coarse salt. Spend five minutes of mixing the ingredients together and you'll have the perfect mixture for smoothing skin and calming of the mind.
Mornin' Coffee Scrub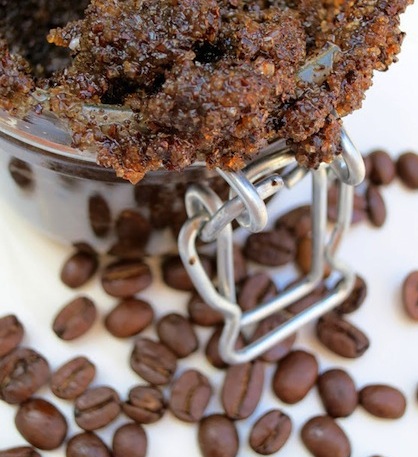 If there's something we look forward to in the morning, it's a nice, hot cup of coffee to get our day started. But coffee isn't just for a cup o' joe, it makes quite the exfoliating scrub for silky, soft skin. To make the Mornin' Coffee Scrub, you'll need ground coffee, raw sugar, olive oil, coconut oil and sea salt. The caffeine in the coffee grounds also aids in plumping up skin to fight against cellulite. We wouldn't be surprised if this scrub became a part of our daily routine.
Citrus Salt Scrub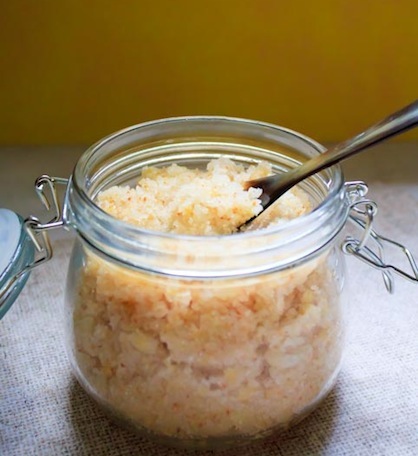 For a refreshing experience, try this Citrus Salt Scrub. Instead of olive or coconut oil, this scrub calls for sweet almond oil mixed with organic sea salt and lemon and orange zest, which is sure to leave your senses invigorated and skin oh-so velvety.
Coconut Lime Sugar Scrub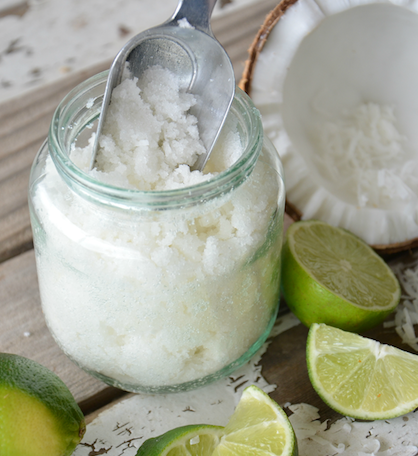 Put the lime in the coconut with this Coconut Lime Sugar Scrub. You'll be having visions of a tropical beach paradise when you put this scrub to work. All you need is melted coconut oil, white sugar, shredded coconut and lime essential oil (which you can substitute with lime zest). Have fun with this one. It's such a great way to kick off summer or energize your senses during this cold winter.

Read more Beauty
Tagged in: skin, beauty, diy, body scrubs,