Behind the Scenes at WWDMAGIC and FN PLATFORM
It's nearly time for MAGIC MARKET WEEK, the industry powerhouse for driving commerce, cultivating discovery and creating connections within the womenswear market. The event takes place at the Las Vegas Convention Center from February 18-20 and the centerpiece of the show is WWDMAGIC, which provides a broad selection of women's apparel and accessories across every category, classification and trend.
Hal Rubenstein, WWDMAGIC guest fashion director and InStyle editor-at-large, said that WWDMAGIC benefits those in the women's fashion industry. "WWDMAGIC affords designers and their brands a stage and semi-captive audience, the combination of which creates an extraordinary opportunity. Here in Las Vegas they can show off what they do best in front of retailers from all over the world."
Rubenstein added, "But there is more than sales opportunities at WWDMAGIC. Built into the event is an exchange of ideas full of educational enlightenment. Our numerous seminars really hone in on specific topics, trends and innovations. Where else can you come upon a selling floor that not only boasts industry veterans but also emerging talent, each more than willing to share their experiences. Editors and bloggers also walk the floor, guaranteeing increased exposure. With everyone in attendance open for discovery and a fresh perspective, the amount of synergy that happens at the show is pure magic."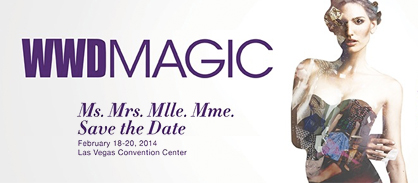 The biggest fall 2014 fashion trends Rubenstein expects to see this year at WWDMAGIC are:
"I expect to see a lot of dynamic color – think rich, saturated hues. Neutral tones are taking a backseat this season for bold colors that will get you noticed. Wait until you see how many different shades there are to orchid.
"Outerwear has become so important at every level of retail and due to this season's punishing weather it will be foremost on every retailers mind. Classic apparel – accented by clean lines with great attention to detail, will be side by side with technologically innovative new fabrics and convertible pieces that can be worn for more than one season.
"Fashion, day or night, work or weekend, wedding or streetwear now has to be wearable and relatable. The customer wants fabrics that feel as good as they look, whose fit lasts beyond a season. Also, people want their clothes to work as hard as they do. So there will be an emphasis on pieces that can dress up, dress down, or be worn in numerous ways."
Rubenstein said, "Basic clothes do not inspire passion. So look for clothes that are going to get customers excited and revved up about their wardrobe. There is a strong desire for luxury, for outstanding shapes, for details that make clothing personal, and for quality that lasts. A great wardrobe can work magic."
Christopher Griffin, vice president of WWDMAGIC, said the trends he expects to see from the show for fall are a lot of rich, saturated hues, rather than drab, dark and neutral tones. "Apparel is a bit more wearable and sporty. Silhouettes are fresh and flattering, yet completely wearable for the day to day. There is also a lot of mixing of textures, that would often be unexpected," Griffin said.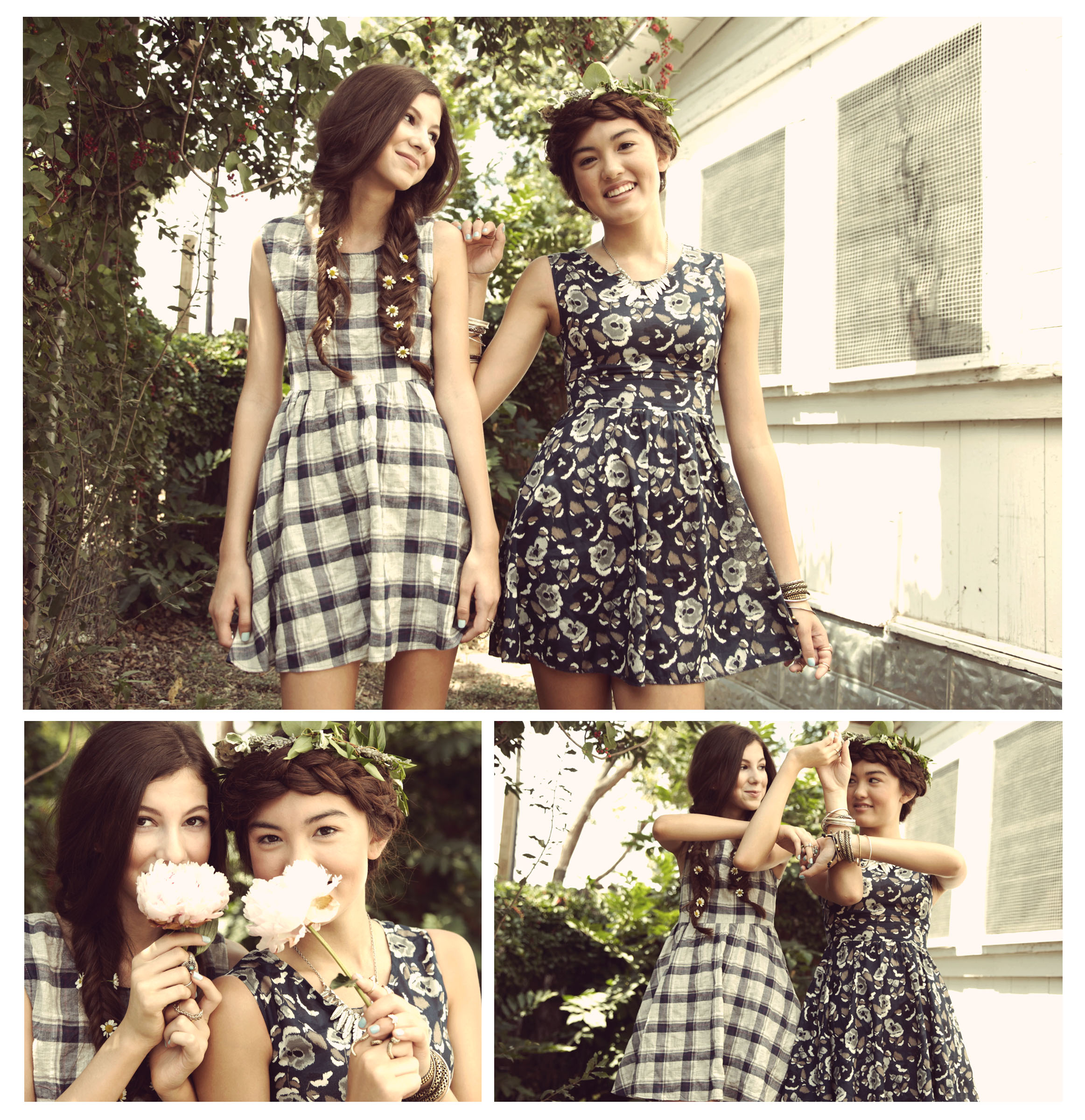 The show will be particularly remarkable this year, he said. "WWDMAGIC is stronger than ever and we have some great things happening. ABC's amazingly hot show Shark Tank is coming to WWDMAGIC. The producers will have a booth on the show floor and will be scouting for entrepreneurs. We are the perfect venue to find promising talent. And in that same spirit, we have always fostered up-and-coming design talent and once again, we will have our Emerging Designer Showcase in North Hall. We pride ourselves on the discovery of new brands and some of the best networking opportunities. The showcase will include 14 designers, including 12-year-old fashion prodigy, Isabella Rose Taylor."
Isabella Rose Taylor said she's thrilled to be showing at WWDMAGIC. "This is my first time at WWD Magic and I am really super excited. I really wanted to be a part of such an amazing tradeshow that provides emerging designers like me with a great opportunity to be placed in front of buyers from all across the country. Making connections and getting such a comprehensive overview of exciting new trends, new brands and manufacturers all under one roof is fabulous reason to choose WWD MAGIC."
Taylor said she hopes that the show helps her "learn more about the business, make connections and bring my clothing line to a wider audience.I feel confident that participating in WWD MAGIC will definitely boost my business. I am really looking forward to it."
As for her collection's style, she said, "My clothing collection targets tweens/teens. I am designing for my peers. We want to be fashionable but we also want to be comfortable. My current Spring/Summer 2014 Collection mixes fun prints and patterns for what I call a hippie-grunge vibe."
Fashion such as Taylor's collection is the essential core of the show. Griffin said, "In addition, Hal Rubenstein, our guest fashion director, will be back to curate looks for the daily fashion shows and speak on trends, his favorite emerging talent, etc. We'll have brands and designers making a return, such as Joyce Azria of BCBGeneration, along with first-timers such as Dickies Girl, and PaperPlane London."
One important new designer at this year's show is MANGO. It's launching its new collection in the US. "Violeta By MANGO (up to size 22) will debut at WWDMAGIC. In December 2013, MANGO announced that Violeta would employ a team of 40 experts dedicated to its design with special attention to pattern and fit. The line would have its own stores and starting in January stores would open in France, Germany, Italy, Netherlands, Turkey, Russia and Spain, as well as Mango's website," Griffin said.
"As far as brands go," Griffin said, "MAGIC Market Week has an unsurpassed depth and breadth in every category – from classic brands to directional and emerging brands, all with staying power, and all tightly curated to make shopping easier for the buyer. Within WWDMAGIC, A few new brands that are attending this year include: Dickies Girl, PaperPlane London and Tokyo-based AZUL by mousy. Some fun brands coming back include Catherine Malandrino; Johnny Was; Nic + Zoe; Free People; Desigual; Fossil; Project Social T; Hobo; Electric Yoga."
The integration of technology, social media and bloggers has changed the market in the past few years.
"Social media has given consumers a voice that retailers have to take into consideration. The bloggers very much set trends on the street, so they provide unique insight that can be extremely useful to buyers. All forms of social media amplifies WWDMAGIC's presence and importance in the fashion community and makes the connection between [business to business] and [business to consumer] loud and clear. The WWDMAGIC Blogger Lounges truly give us the opportunity to bridge the gap between bloggers/consumers to retailers/brands," Griffin said.

Another important show during MAGIC MARKET WEEK is the FN PLATFORM footwear business forum, where the leaders and innovators converge to shape the industry, shop and sell shoes. Connecting the global fashion community at a single gathering, FN PLATFORM showcases the full spectrum of footwear — for men, women, juniors and children, across all categories, price points and trends. The carefully-curated selections of established and emerging brands segmented into easy-to-navigate lifestyle neighborhoods, offer attendees a comprehensive one-stop shop oppty that cannot be found anywhere else in the world.
Leslie Gallin, vice president of footwear for Advanstar Global, which produces the show, said she's excited about this year's event. "For starters, we have The Commodores performing at our Opening Night Concert. Shoe folks know how to have fun and we are really excited about this. Grammy award-winning artist and style superstar Fergie will be making a first-time appearance to support her footwear collection with Brown Shoe Company. Her FergieShoes.com are beautiful and really do capture her essence. Plus we have Kristen Cavallari returning with Chinese Laundry. So she will be around for a meet and greet on the first day of FN PLATFORM."
Gallin said, "We have some great launches happening at the show – Catherine Malandrino , Plenty by Tracy Reese and Golo. The amazing Marie Claire magazine will have a wonderful installation sharing their 'editor finds' at the show. As always, the depth of retailers that shop our show floor is un-paralleled – we have buyers from all over the world including heavy hitters like Barneys New York, Bloomingdales, Gallerie Lafayette, Macy's, HSN and Lord & Taylor.
The footwear trends she expects to see come out of the show are the return and evolution of the Birkenstock from every casual to luxury designer. "You can expect to see that shoe in countless colors and designs from funky and edgy to dressy and sleek. We're also seeing many new updates to the classic Mary Jane silhouette with styles ranging from flats to pointy-toe. There's also a shift towards season less footwear – with booties that can go from winter to summer and a host of others. The kitten heel is back for sure."
New and interesting brands to look for this year include Aglis Barcelona; Catherine Malandrino; Coxx Borba, Free People; the re-launch of the classic American heritage brand Golo; Petit Bateau Kids; TF Slacker London, Von Dutch, Leon Max, LA Gear, Jeffrey Campbell, Lucchese Boot, Kat Maconie London and Trina Turk, she said.
Read More WWDMAGIC
Tagged in: lux exclusives, fashion, interview, las vegas, wwdmagic, fn platform, magic market week,