10 Best Wellness Resorts in the World
It's a universal fact – everyone loves to go on vacation. It's a chance to get away from work, day-to-day stresses and simply enjoy life. But yet oftentimes, a vacation isn't all that relaxing.
To make the most of your hard-earned vacation time, think about making your next trip something extra special. Make it your most relaxing vacation ever and visit a wellness resort. There are a range of resorts around the world that cater to nearly everyone, from a rustic Yosemite lodge to a Costa Rican cottage or even an estate palace in India.
Here are 10 of the top wellness resorts around the world to consider booking for your next vacation:
Tenaya Lodge Yosemite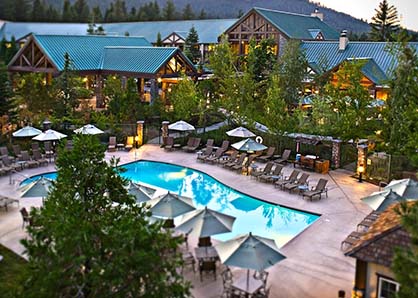 There's no limit to outdoor activities at this resort, with hiking, biking, climbing, swimming and skiing among the options. The pet-friendly lodge is just outside of Yosemite National Park, and includes package options for families and couples alike. The lodge includes the alpine serenity of the Ascent Spa on site. (Fish Camp, Calif.)
Red Mountain Resort
This resort offers hiking, group fitness classes, private workout sessions and plenty of nearby outdoorsy destinations. Top-notch spa treatments are available at the in-house spa, and there's a whole body wellness program to help you analyze every aspect of your health. (Ivins, Utah)
Blue Spirit Costa Rica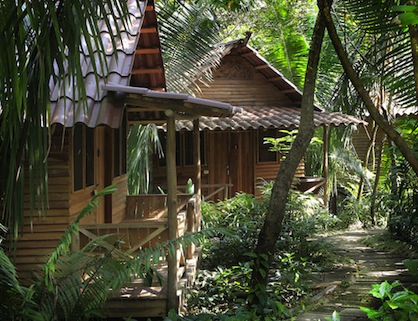 Blue Spirit is one of the foremost world-class yoga and meditation retreat centers in Costa Rica, focusing on those dedicated to spiritual transformation, personal growth, and environmental sustainability. This resort is perched on a hilltop over looking the Pacific Ocean and a three-mile white sand beach that is protected as a turtle refuge. The pristine nature, subtropical climate, dedicated staff, and the healing energy of the Nosara community are an ideal environment for a wellness retreat. The resort includes a holistic spa and longevity services, swimming and yoga retreats. (Nosara, Costa Rica)
New Camaldoli Hermitage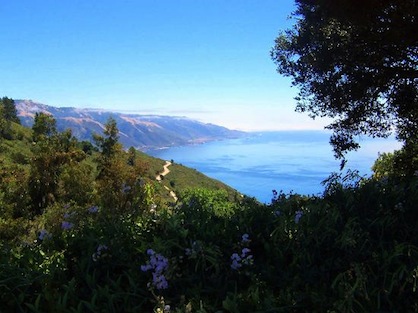 This hilltop monastery was founded in 1958 by a group of Benedictine monks and it is a silent refuge for laypeople too. The rooms are sparse, but solitude and breathtaking ocean views, as well as rock-bottom prices, put serenity easily within reach. (Big Sur, Calif.)
Rancho La Puerta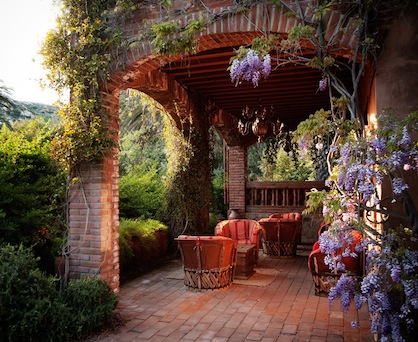 Enjoy fitness, meditation, nature exploration as well as painting and cooking at this extra-active retreat just over the border and directly south of San Diego. From Pilates to pottery, you'll find a more balanced way of life at this wellness retreat in a tranquil setting in the shadow of Baja California's mystical Mt. Kuchumaa. (Tecate, Mexico)
Spirit Rock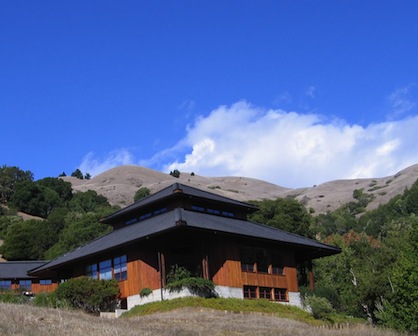 Frequently listed as one of the top 10 meditation retreats in the world, this is where anyone looking for a place to practice uninterrupted meditation should go. It's a resort and an educational institute dedicated to the teachings of Buddha and centers its inspiration around the dharma, or "the deepest truth of life." Silent retreats are a specialty. (Woodacre, Calif.)
Breitenbush Hot Springs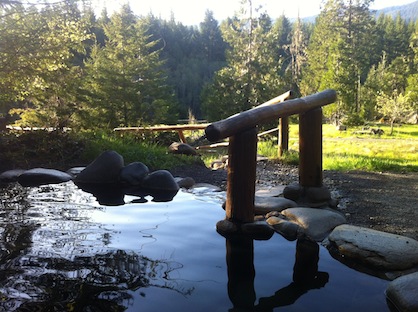 Be forewarned - this is a clothes-off, everybody-in communal hot springs in the Oregon Cascades and it comes with evergreen and mountain range views. If you decide to make it a weekend, geothermally heated cabins are budget friendly. You can look forward to relaxation, super-healthy food and a ban on booze. (Detroit, Ore.)
Maya Tulum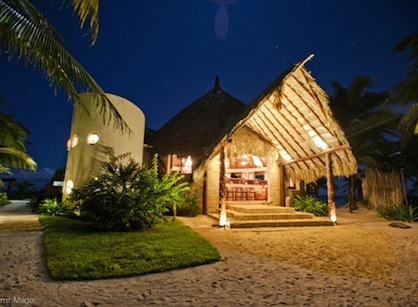 The weather is amazing year-round in Tulum, Mexico at this tropical seaside resort. Tulum, Mexico. Head to the Yucatan Peninsula and try the "Mind Body Spirit" package that includes all meals and lodging. You'll also get two spa treatments daily, plenty of yoga, and delicious, healthy food. (Tulum, Mexico)
Canyon Ranch Resort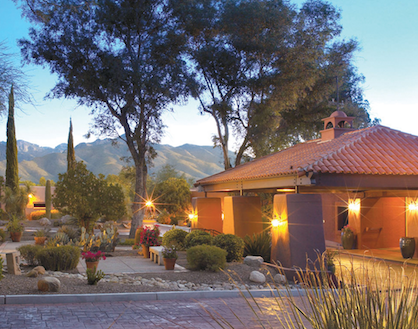 This world-renowed spa is at the base of the Santa Catalina Mountains in Tucson. It's a key spot to find true health and wellness and offers more than 40 different fitness activities to suit every personality type and level of fitness. Options include squash, underwater treadmills and high rope adventures. The 80,000-square-foot luxury spa ensures plenty of relaxation, and there are expert nutritionists on hand to help guide you to your best health ever. (Tucson, Ariz.)
Ananda in the Himalayas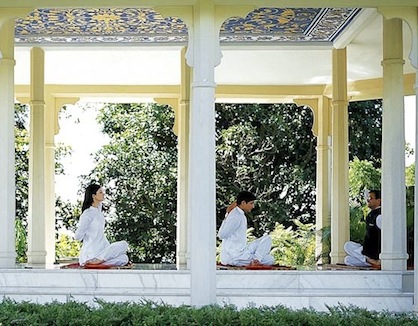 The awe of the Himalayas makes this spa unique. This top-notch destination spa sits on an expansive palace estate with a private spa, a full-size jogging track, an amphitheater, a pool and a few private villas. Get rejuvenated through Ayurveda and experience traditional Indian healing experiences and meditation practices as well as yoga, golf, personal training sessions and more. (India)
Read more travel
Tagged in: wellness, travel, vacation spots, retreat, health and wellness, resort trends,