Blogger Spotlight: Jessie Holeva Shares Five Holiday Tips
As a nationally recognized budget-fashion expert and founder of TrendHungry.com, Jessie Holeva brings five essential holiday tips that will ensure this time of year goes down without a splash. Jessie shares her expertise on complete holiday readiness in regards to hosting, being the perfect guest, beauty tips and more.
Hey LadyLuxers! I'm Jessie, an on-air style expert and the founder of TrendHungry.com. I absolutely love this time of year! From holiday get-togethers to Christmas cocktails and cookie baking, it's the most wonderful time of the year. So, let's enjoy it. Here are my five holiday tips to help you deck the halls with style and grace.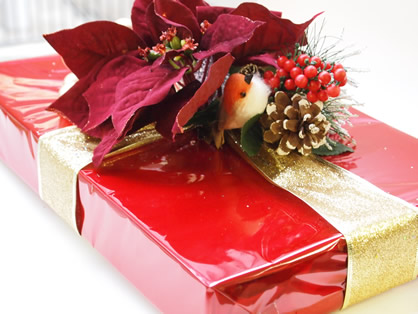 1. Don't show up empty handed. Spread the holiday cheer and show holidays hosts your appreciation with a gift. It doesn't have to be big, but it does have to be thoughtful. A favorite wine, candle scent, or even a wine bottle topper will please the party planner.
2. Wrap in a snap—and on a budget. Presentation is important and sets the tone for the gift-giving experience. Instead of spending on the wrapping paper, use what you've got. Try using a brown grocery bag with a red bow or try newspaper. It will make a statement and look crafty and creative.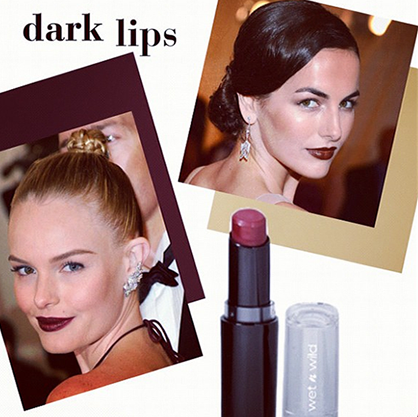 Image Courtesy of TrendHungryBlog.com
3. Be ready for your close-up. Parties are the breeding ground of embarrassing Instagram photos. Protect yourself by being camera-ready. A bright lip will make your teeth look whiter and will brighten up your face. Work it!
4. Add some sparkle. This is your time to step out in style. The holidays give us an excuse to dress up and show off glamour and glitz. Try a glitter nail polish for an everyday sparkle or a statement earring for the next holiday party.
5. Have fun. Be merry and bright. Don't let your stresses get you down and enjoy the holiday. A smile is one of the best accessories so give yourself a break and celebrate this festive time of year.

That's all for now. Keep in touch and visit me at TrendHungry.com where I serve up "trendy, not spendy" style.
For more trendy tips, follow Jessie on Facebook and Twitter.
Tagged in: trends, beauty, holiday, blogger spotlight, beauty tips, holiday tips, jessie holeva, trend hungry blog,