DIY: 5 Pumpkin Beauty Recipes
As an autumnal icon, the pumpkin has more uses than just for pie and home décor. Harvest your natural beauty by incorporating this fall favorite ingredient into your beauty routine by creating DIY recipes. Experience the power of pumpkins after trying these tasty treats for your skin like a pumpkin pedicure, pumpkin spice body scrub and a pumpkin pie face scrub.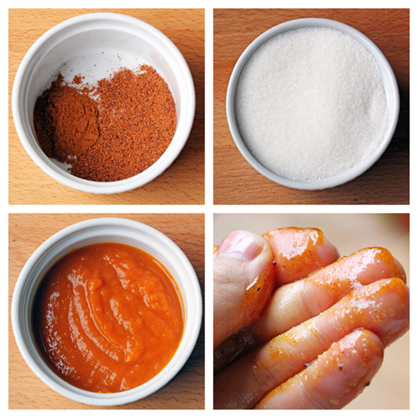 Photo Courtesy of In Sonnet's Kitchen
Pumpkin Spice Body Scrub
Lucky for you, pumpkin is not only good for you on the inside but on the outside as well. A pumpkin spice body scrub is just what you need to smooth your body's dry post-summer skin. Mix one cup of sugar, one teaspoon of nutmeg, one teaspoon of cinnamon and a quarter cup of pumpkin puree together. Apply the concoction to your skin while rubbing in a circular motion all over your body and rinse off after a few minutes. Then feel the softness and smell the spices. Don't forget to save and refrigerate the rest to use again for the next week!
Pumpkin Pedicure
Your tootsies can get in on the fun too with a pumpkin pedicure! Using half a cup of pumpkin puree, one egg and a half teaspoon of raw honey, mix all of the ingredients in a small bowl and apply to clean feet. Then wrap your feet in plastic wrap and let them sit for 15 minutes. After 15 minutes, unwrap and rinse off the mixture with lukewarm water. Finish the pumpkin pedicure off by slathering on some cinnamon-scented lotion.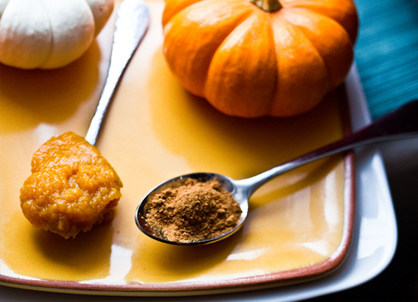 Pumpkin Body Mask
Give yourself a treat with a pumpkin body mask. After mixing half a cup of canned pumpkin, a quarter cup of bentonite clay, one tablespoon of honey, two tablespoons of water, one tablespoon of almond oil and two teaspoons of cinnamon, apply evenly all over your body. After 10 minutes of seeping into your skin, rinse off to feel the smoothness and smell the sweetness. The almond oil moisturizes, the clay draws out impurities, the honey replenishes collagen and the cinnamon improves circulation.
Pumpkin Pie Face Scrub
Make your face smell as tasty as can be during the fall months with this scrumptious pumpkin pie facial scrub! Mix up a few tablespoons of mashed up pumpkin with two tablespoons of plain, unsweetened yogurt and one tablespoon of ground up oats or almonds. Apply the scrub to your face, let sit for a few minutes to allow the pumpkin and yogurt moisturize the skin, then gently rub in with your fingers. Rinse off the scrub to reveal fresh and flawless skin ready for fall!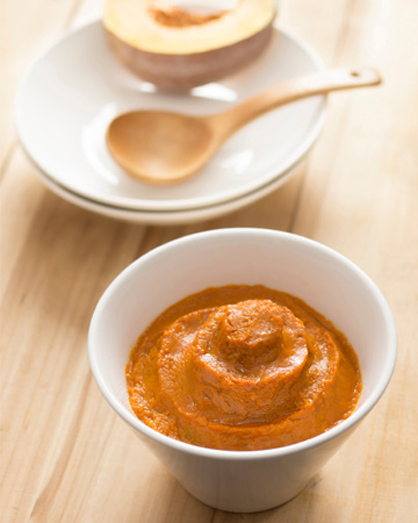 Photo Courtesy of Sheknows.com
Pumpkin & Coconut Oil Hair Mask
Make your hair smell as yummy as a pumpkin spiced latte with this pumpkin and coconut oil hair mask! Simply blend one cup of pumpkin puree and a quarter cup of coconut oil into a blender or food processor, work into damp hair and cover with a shower cap letting the mask seep for 20 to 30 minutes. Rinse the mask off, shampoo, conditioner and then style as normal. Your hair will have been given an "oomph" factor and a luscious boost that promotes hair growth and a healthy scalp.

Read more Fall DIY Projects
Tagged in: guides, diy, beauty, pumpkin,