LUX Style: Link Up!
Jewelry has the power to transform any outfit, and the bolder the piece, the fiercer the style! Big, chunky necklaces or bracelets can achieve a dramatic effect, especially when dipped in gold. Pair them with a bright red cardigan for a powerful contrast, or over a bold printed top for a textured look. Make sure you're properly LUX-orized for Fall and consider these brilliant chains to make a glamorous statement.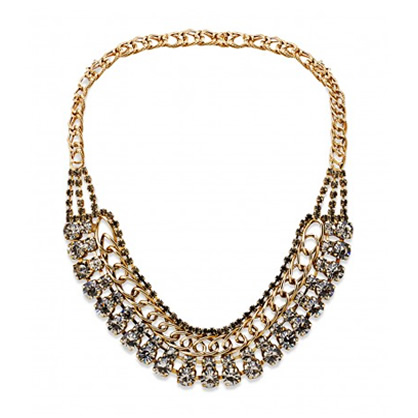 This Tristan Necklace by Raffine Jewelry combines gold-plated chains with crystal and glass stones. Rows of chains are dotted with various sized gorgeous sparkling crystals. Pair it with a white and black formal evening gown for a refined look.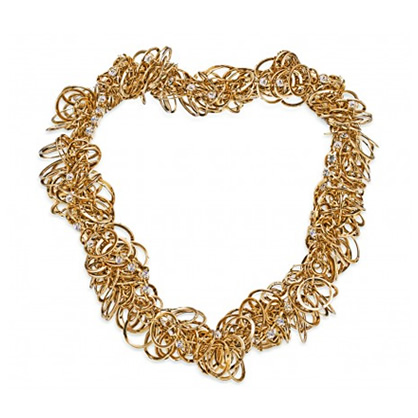 Multiple hammered circular links give this Ethan Necklace by Raffine Jewelry an edge, while the scattered crystals add a touch of glamour. Wear it over a minimal-palette outfit and let it pop!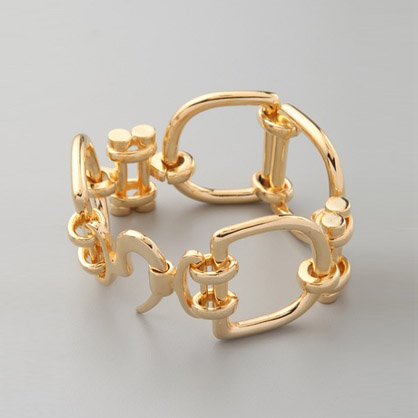 This Fallon Jewelry Link Bracelet will look perfect against your sun-kissed skin. The gold-plated bracelet features large gold D-links and double bar details, complete with a hook-and-eye clasp.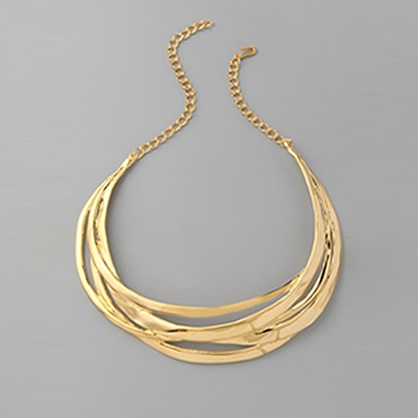 Embellish your neckline with this Kenneth Jay Lane Multi Row Necklace. The eye-catching choker features 22k gold-plated asymmetrical rows, with an adjustable hook-and-eye clasp.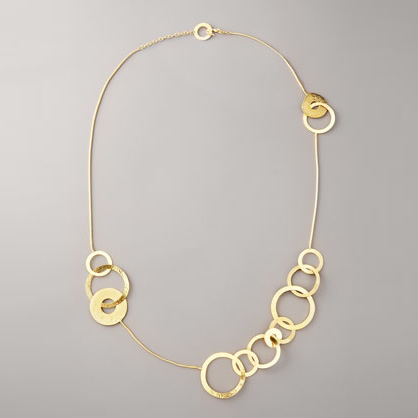 If you're not used to wearing such bold statement jewelry, opt for this subtler Van Der Straeten Necklace. The snake chain necklace features 24k yellow gold vermeil lightweight and interlocking open circles with a hammered finish.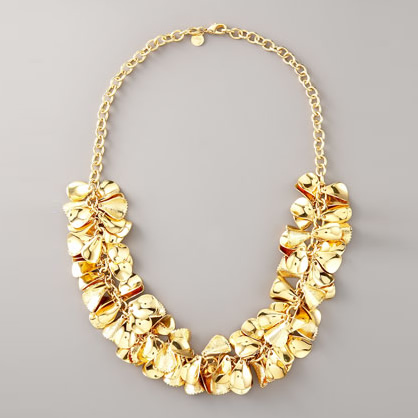 Treat yourself to something elegant with this dazzling Gold Petal Necklace by Milly. Smooth and textured 12k yellow gold-plated petal clusters are linked together by a rolo chain. Rock it over a black tank and leopard-print cardigan for a fabulous fall look.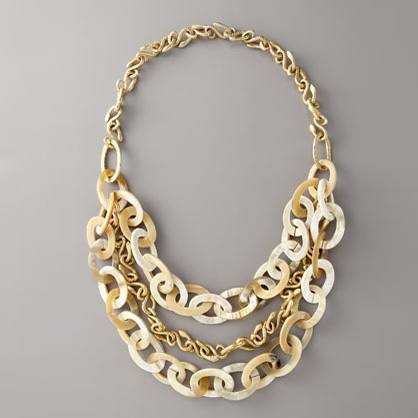 Bold, chunky necklaces are becoming ever more popular, so stay in style with this Ashley Pittman Horn Necklace. Two rows of light bronze horn oval links are paired with textured bronze S-link chains to create a stately piece.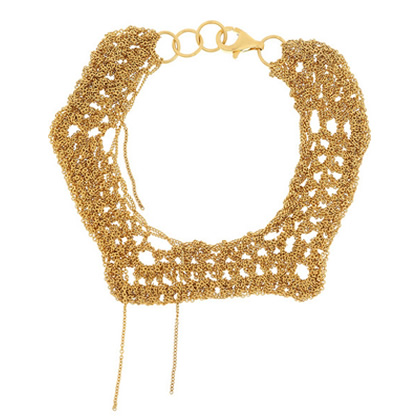 Add a little eye candy to your wrist with this opulent Arielle de Pinto Zigzag Bracelet. The label's signature crocheted style gives this 14k gold-vermeil bracelet a unique spin. Perfect for a daytime or nighttime look.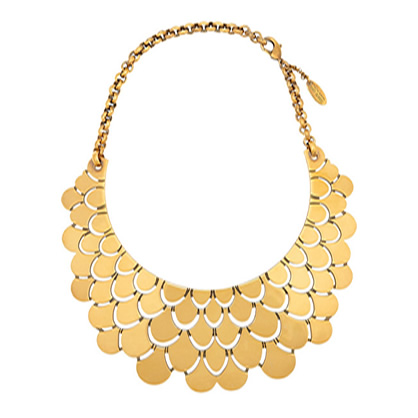 Look simply ravishing when you accessorize with this grandiose Roberto Cavalli Gold-plated Bib Necklace. The artful piece of jewelry features a cutout fish-scale pattern and lobster clasp fastening.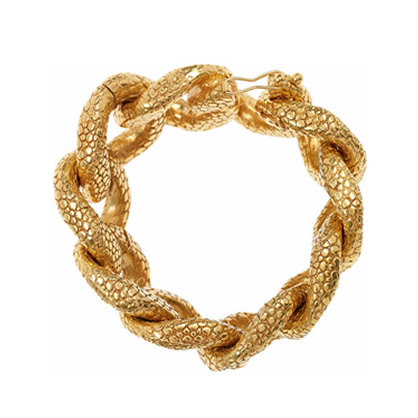 Dress up your everyday office attire or cocktail dress with this YSL Stingray Chain Bracelet. The gold-plated stingray-effect chain bracelet will instantly become a staple in your jewelry collection.
Tagged in: guides, shopbop, jewelry, gold, bracelets, necklaces, milly, kenneth jay lane, kenneth jay lane, chains, net-a-porter, cavalli, ashley pittman, raffine, van der straeten, fallon,