Hello Kitty and Sephora celebrate the launch of Big Pink Bow fragrance with Pinterest contest
Hello Kitty and Sephora are celebrating Hello Kitty Beauty's latest fragrance launch – Big Pink Bow – with an exciting Pinterest contest challenge. From now until June 25, Hello Kitty pinners will have the chance to win one of ten Sephora Hello Kitty Big Pink Bow gift sets.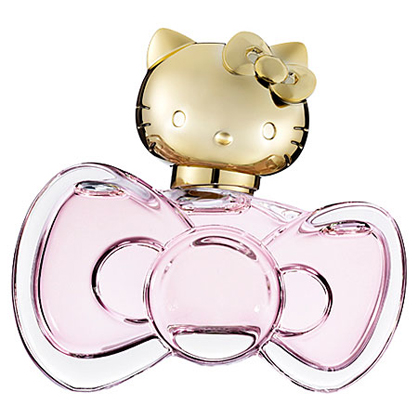 Photo Courtesy of Sephora.com
The exclusive fragrance boasts Hello Kitty's signature scent with a fruity and floral blend of juicy pineapple, pink honeysuckle, tantalizing gardenia, fresh coconut, and warm vanilla.
To participate in the contest, fans must follow Hello Kitty on Pinterest, create a board called "Hello Kitty Big Pink Bow" and begin by repinning the contest image and the Sephora Hello Kitty Pink Bow video. Over the next five days from the start of the challenge, check Hello Kitty's social media profiles for daily Pinspiration. Each day, pin one or more images from the inspiration from Sanrio.com, Sephora.com or iamchubbybunny.com. Pins must include the hashtag "#SephoraHelloKitty."
On June 25, pinners can submit completed boards by emailing pinterest@sanrio and include their full name, age, phone number, address and link to their board by 11:59 (PST).
Visit Hello Kitty's Pinterest page here for more details!
Tagged in: fragrance, pinterest, sephora, launch, scent, exclusive, hello kitty, big pink bow,