LUX Party: 10 Festive Holiday Cocktails
Entertaining this holiday season? Spread a little holiday cheer with festive and seasonal versions of your favorite cocktails and spirits. From sangria and sparklers to martinis and margaritas, these 10 recipes can take you from a dinner party to New Year's Eve. Cheers!
Jingle Juice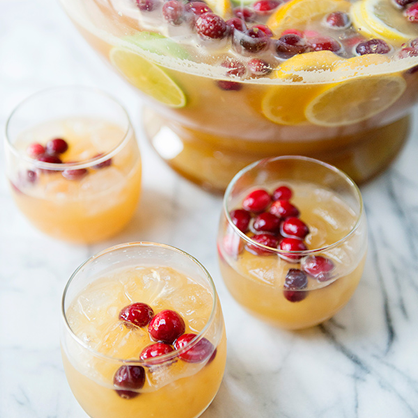 Perfect for parties and gatherings, your holiday jingle juice is sure to be a crowd pleaser. This rum punch features all your favorite citrus flavors made from fresh fruit and zest. Add a fruit ring in the punch bowl for a festive touch.
Pomegranate and Cranberry Sparklers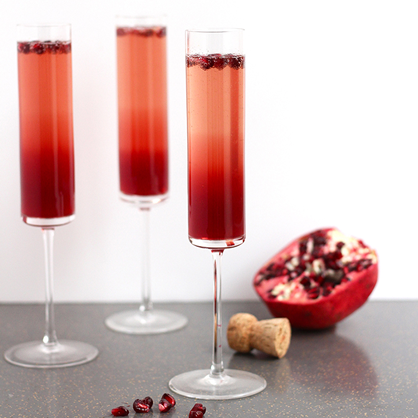 No need to be a mixologist to create an award winning holiday cocktail; impress guests with these simple pomegranate and cranberry sparklers. Mixed with champagne or sparkling wine, pomegranate and cranberry juice give these toast-worthy drinks a festive hue.
Pumpkin Pie Martinis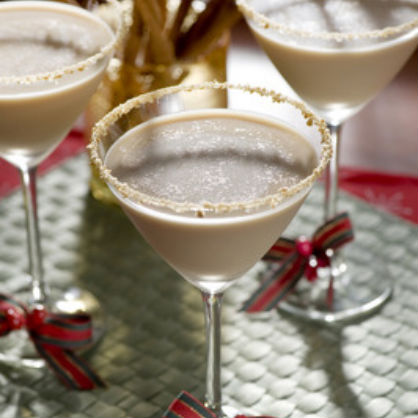 Recreate the holiday's favorite pie into martini form with a classic pumpkin pie martini. Garnished with a cinnamon stick and crushed graham cracker rim, you'll be surprised how much it tastes like the real thing.
Apple Cider Sangria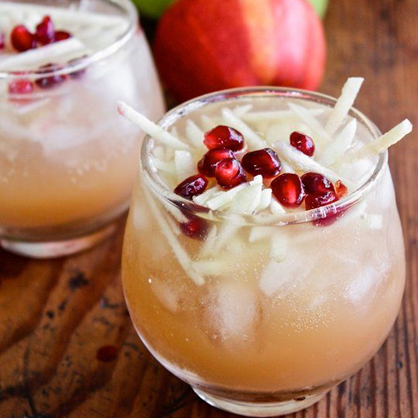 Sangria isn't just a summer drink. Turn it into a holiday favorite with this apple cider sangria recipe. Rustic and bubbly, a touch of cognac adds notes of caramel and vanilla that perfectly complement the cider.
Cranberry Margaritas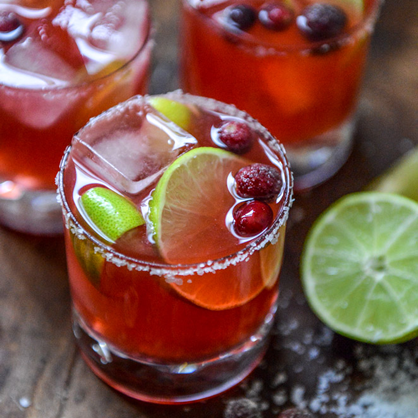 To please the tequila fans in the house, look no further than cranberry margaritas to get them in the holiday spirit. Flavored with vanilla and ginger syrup, sliced limes and sugared cranberries create the perfect garnish.
Christmas Cookie Shots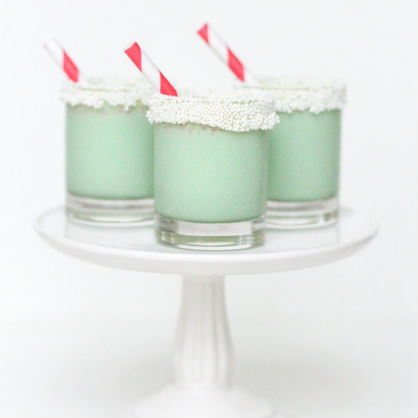 Put a fun spin on your next get-together with these adorable Christmas cookie shots. Crème de cacao and menthe create a delicious blend of chocolate and mint. You can also make these sweet treats kid friendly.
Spiced Manhattan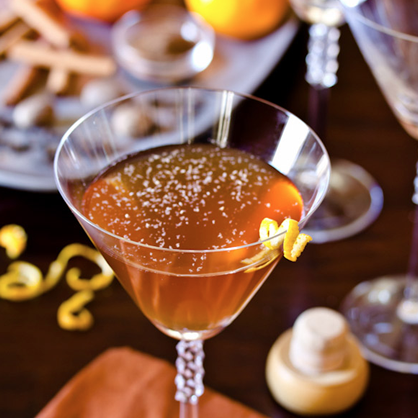 Give your favorite Manhattan recipe a holiday makeover with this sweet and spiced version that's bursting with flavor. Hints of cinnamon, cloves, nutmeg and a twist of orange make this a holiday favorite.
Spiked Hot Chocolate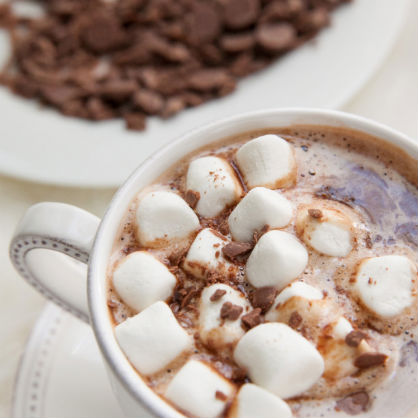 While the family settles in with a nice cup of hot chocolate, make yours a spiked version after a long day of holiday shopping. Whether you opt to add bourbon or Baileys, it's sure to hit the spot.
Mulled Pineapple Cocktail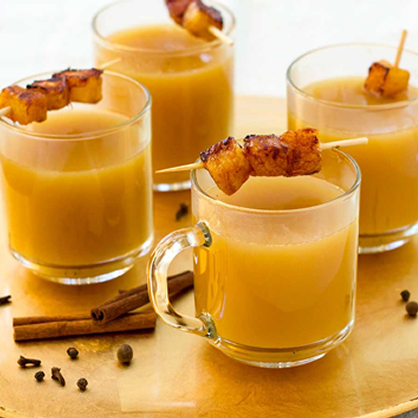 It turns out mulling is for more than just wine and cider. Try this mulled pineapple cocktail for a drink that's sweet with a touch of spice. Featuring rum and brandy, you'll feel like you're in the tropics with this holiday sip.
Gingerbread Martini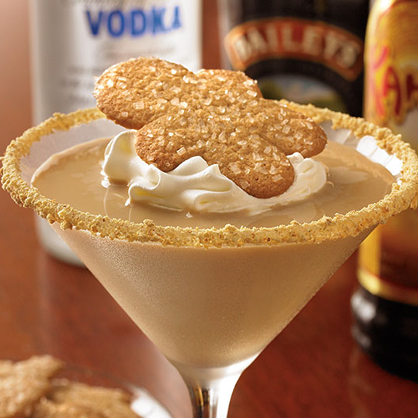 Turn one of your favorite Christmas cookies into a cocktail to celebrate the season with family and friends. Featuring vanilla vodka, butterscotch schnapps, hazelnut liqueur and ginger beer, you can skip the dessert with these gingerbread martinis.
Read more Holiday 2013
Tagged in: recipes, holiday, holiday 2013, cocktails, parties, drinks,