11 Ways for Women to Make Smarter Money Decisions
It's been several decades since women needed the permission of a father or husband to get a mortgage, or she went to college just to get her MRS degree. These days, women are getting married later in life, if at all, and they're developing strategies to make the most of their finances.
However, it's still all too easy for women to make money mistakes. There are still several areas where women need to work on strategies to get ahead financially. All too often, women make money mistakes that can easily be avoided. Whether it's loaning money to an unworthy boyfriend, or letting a husband manage the bills, it's never smart to let someone else control your finances. Even couples should sit down and handle their finances together.
According to a recent study by Institute for Health Metrics and Evaluation, the average life expectancy for women in the US is 86 years whereas men have a life expectancy of 81.6 years. Although the gap has narrowed recently, women usually live longer and need to have a long term plan in regard to savings, according to Michael Needleman, partner at Fusion Analytics.
"When a woman meets with a financial advisor, she needs to take into consideration all of the potential long term cares costs that she may incur. She must truly understand her financial goals and by doing so, a savings and retirement plan can be started," Needleman said.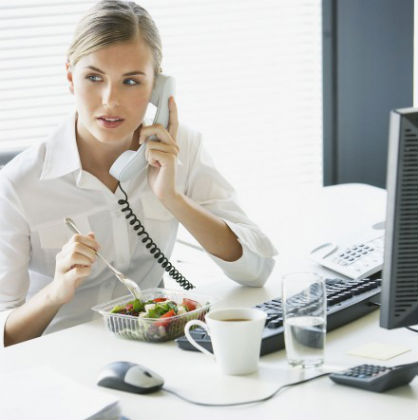 With that in mind, here are 11 ways that women can be smarter with their money:
Spending - The first is obvious, but don't overspend. Don't buy that latte at Starbucks every morning, don't spluge on $25 sushi lunches with your co-workers every day. Brown bag it and tuck away the extra money every week. Just because you have it, doesn't mean you should spend it. Your mother always told you to save for a rainy day. She was right.
Pay inequality - Like it or not, there are still inequities in salary for women. They earn less than men on average. The situation has improved – the US Census reports that women earned 77 cents for every dollar men earned in 2012, compared to 61 cents in 1960. But it's still a wide gap that affects women. Learn to negotiate your salary and ask for what you deserve.
Saving - Pay yourself first. No matter what, before you pay any bills or make any purchases, you should try to contribute money each month to your retirement account and your emergency fund. Even if it's $20 a month into each of those accounts, growing that nest egg (and your safety net) is a very important step toward your financial stability. If you get in the habit of continuously contributing money, it suppresses the temptation to skip a month's deposit and will have you on the right track to a strong financial future in no time.
Retirement - As we live longer, both men and women need to be cognizant that health care will be a larger part of retirement and need to plan accordingly as this is becoming a major issue. A report released last year by Aon Hewitt, a global talent, retirement and health consultancy, showed that the average retirement plan balance for women was $59,300, which was paltry compared with $100,000 for men. While some married women might be able to bridge this gap with money from a husband's pension, retirement savings or Social Security check, single women need to aggressively save for retirement on their own without depending on anyone else.
Work with your partner - Make financial decisions a collaborative activity. When it comes to complex financial matters, some people may feel intimidated. Though it may feel tempting to let your partner be responsible for family financial decisions, resist this urge and opt to work together. Finances are such an important part of life and being in control of your financial future requires that you be an active participant. That doesn't mean just paying the bills, but overseeing investment accounts and opening a credit card in your name to build credit.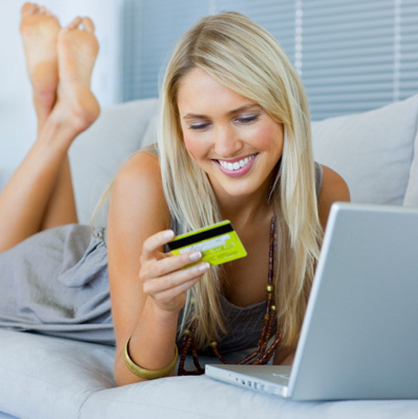 Avoid unnecessary fees - Do not carry too much high-interest debt. Avoid paying late fees, banking fees and credit card fees. If you must use credit cards, opt for those with low interest rates and pay them off monthly.
Free money - Always take free money, such as that offered by an employer-sponsored 401k matching program. If you don't take advantage of the, say, extra 50% your employer matches for your 401k contributions, you're losing money.
Investments – Some women are wary of investing money, especially those who grew up in the 50s and 60s. Don't let that make you too conservative in your investments. But also avoid rushing into any investment. This is not your last train out of the station. Opportunities will continue to present themselves so don't feel like you have to rush into any decision.
Nest egg - In addition to investing, you need an emergency fund for situations such as a job loss or major medical costs. Save at least six months' worth of living expenses.
Real estate - Purchase a home (whether it's a condo, apartment, walkup, or single family residence). Many women who are single, divorced or widowed often rent because of factors such as maintenance and safety. There are options for women to purchase and minimize these factors. Look for something in a gated community to ensure safety. Also, if you purchase a condo or townhouse, the outside is maintenance is handled by the HOA and inside issues can be dealt with by simply calling a plumber or a handyman.
Trust yourself – Don't underestimate yourself. Regardless of your profession, education level or life situation, you can become financially secure. Find a financial advisor that will be honest with you. This means telling you if you are spending too much, not enough, saving enough or not and so on.
Read more LUX Exclusives.
---
Sources: Tetley Investments; Holly Perez, Mint.com; Michael Giokas, Giokas Wealth Advisors; Theresa Harezlak, Savant Capital Management; Diana Hill and Debbie Hague, Online Trading Academy; Michael Needleman, Fusion Analytics
Tagged in: lux exclusives, interview, money, finances, savings,