LadyLUX & friends share favorite Fourth of July memories, traditions and recipes
Independence Day, also known as the Fourth of July, is the federal holiday celebrating the United States of America's independence from the Kingdom of Great Britain. In June 1776, representatives from the 13 colonies weighed a resolution that would declare their independence from Great Britain. On July 2nd, the Continental Congress voted in favor of revolution and, two days later, its delegates adopted the Declaration of Independence, the legendary document created by Thomas Jefferson. Since July 4, 1776, the Fourth of July has been celebrated as the birth of American Independence with various traditional festivities, including fireworks, BBQs, concerts, parades and exciting gatherings.
This summer holiday, enjoy the patriotic occasion by celebrating with family and friends but don't forget to pause for a moment to appreciate what the day represents. It is a day to be thankful that we live in a country that gives us the freedom to do what we love and have our own beliefs.
With a celebratory spirit, LadyLUX asked friends and family how they have spent their Fourth of July in the past, their favorite traditions and recipes, and how they will celebrate their independence this year. Happy Birthday, America!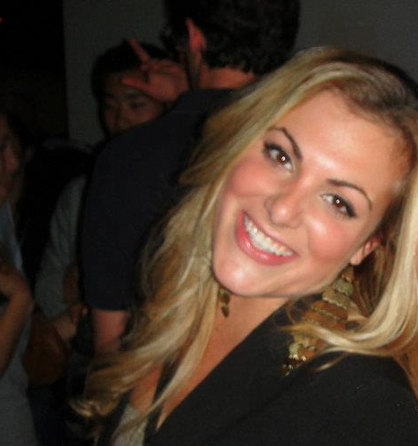 Olivia Carrino, Public Relations of Shopbop.com
How will you be celebrating the Fourth?
The 4th of July is always celebrated with an annual pig roast and bocce ball tournament at my family's beach house in Long Beach Island, NJ – lots of food, family, friends and sun. The party is an all-day affair with people coming and going. At the end of the night, we all make our way to the roof deck to watch the fireworks over the ocean and bay. It is always a great time and something we all look forward to!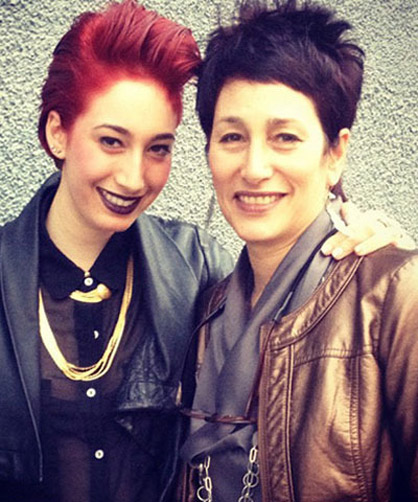 Erin Wahed with mother and jeweler Janis Kerman
Erin Wahed, Founder and Designer of Bande des Quatres
Twitter: @bandedesquatres
What are your July 4th traditions?
Since I am Canadian, July 4th has always been fun as it is a long weekend or extended holiday. We have our independence on July 1st. I tend to always wear red and white for Canada on July 4th for fun.
How will you be celebrating the Fourth?
For the last few years, my family and I have been going to Lennox, Massachusetts for the Fourth. It is a small town where we can truly relax. It is also the place where we have our annual Bande des Quatres board and development meeting. This meeting always occurs around a pool with some alcoholic drinks involved.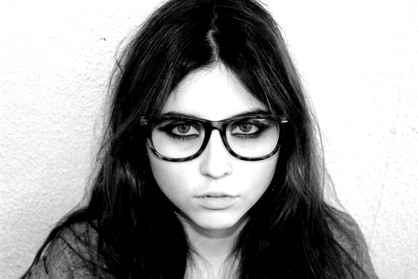 Val Pina, Public Relations Coordinator of NastyGal.com
What is your favorite thing to do for July 4th?
For 4th of July, I love to be by the beach or go to my favorite lake getaway, Lake Arrowhead, which is close to Big Bear. I have been celebrating this holiday there for the past couple of years as I have a few friends with awesome lake houses, so it's kind of turning into a tradition. I love to do the "American" thing, be at a good old BBQ with friends and get on the lake boat – when available!
What are your July 4th traditions?
Traditions include typical American food—burgers, hot dogs, beer, etc., outdoor/water activities, getting a good seat to watch the fireworks, listening to some good old tunes, fashionably wearing the American flag…Oh and jumping on the trampoline!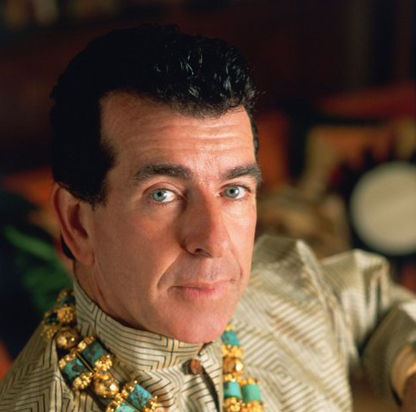 Hutton Wilkinson, President of Tony Duquette
Twitter: @HuttonWilkinson
How will you be celebrating the Fourth?
My wife Ruth and I will be at our ranch in Malibu, where we always celebrate the Fourth of July. It is high above the clouds, 100 acres in the mountains looking over the Pacific towards the Channel Islands. We will invite friends for late afternoon drinks and tennis, and dinner around the pool. Then we will watch the fireworks from Oxnard all the way to the Santa Monica Pier along with extravagant displays from "still rich" houses along the coast highway too.
Cuisine at our ranch is always very simple and easy, unlike L.A., where we entertain formally. It is "help yourself" at the ranch. We will have simple BBQ chicken, black bean and onion salad, sliced heirloom tomatoes, green beans, and BBQ corn on the cob. Dessert will be a homemade blueberry and blackberry deep-dish pie served with vanilla ice cream. Of course we'll have plenty of wine, beer, iced tea, and champagne to toast our independence, although deep down I am still a monarchist!
What is your must-have recipe for a July 4th BBQ?
Hutton's famous deep-dish pie recipe… (prepare yourself!)
Three spoons of flour, a cup of sugar and a tablespoon of orange rind, two cups of black berries, and one cup of blue berries all get mixed together with a hope and a prayer. Fill the pie plate (hopefully already lined with pie dough) with this mixture and put four or five pats of butter on top. Cover the entire mess with a lattice of piecrust strips and bake it in a hot oven 400 degrees (if you're cooking this in the Andes turn the oven up to 600 and hope for the best). For fifteen minutes then reduce the temperature to 325 degrees and hold your breath! This should go on for about another twenty minutes while you nervously check it every now and then to make sure it's not on fire (keep fire extinguisher near the oven please) and when the crust is nice and brown, almost the color of George Hamilton's tan, then pour a generous amount of blackberry brandy into the holes between the beautifully bronzed or tanned, or browned crust. Take a slug on the side for yourself in case the entire production turns out to be a bust, and serve the pie hot, hot, hot along with a gorgeous bowl full of rich whipped cream. If you have any problems with this recipe, please refer any complaints to my grandmother at forest lawn.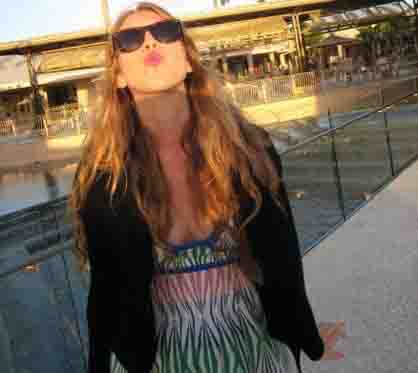 Kristin Klonoski, Designer of Jill Stuart
What is your favorite thing to do for July 4th?
I feel like such a kid, but I love the fireworks! I'm always in such awe and watch them with a huge smile on my face.
What is your must-have recipe for a July 4th BBQ?
My cooking skills are in definite need of some practice. However, my friend Cece always comes to the rescue with easy recipes that I can pull off of her blog, TheDecophile.com. My favorite recipe is her chicken enchiladas. They are not a traditional July 4th dish, but I can make them to perfection and I am obsessed with them.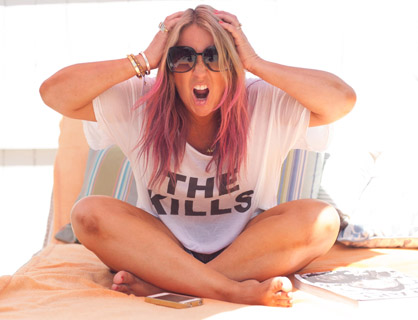 Cindy Whitehead, Sports Stylist
Twitter: @SportsStylist
How will you be celebrating the 4th of July?
Living in beautiful Hermosa Beach all my life, I really don't need to stray too far on the 4th of July as we have the same rituals here at the beach that have been in place since I was too young to participate in them! At about 9 AM we all gather straight down from my house on the strand in Hermosa Beach for the "Ironman." This local race involves running to Manhattan Pier and back in the sand, then grabbing your long board and paddling out through the surf, around some markers, then hopefully riding a clean wave back into the beach. You then run to your "area" and grab your 6-pack of beer and chug it down. First person to complete all events (and keep beer down) wins! There is an awesome surfer girl I grew up with named Annie that pretty much wins every year for the girls. She is gorgeous, has the longest legs, long blonde surfer girl hair, and she paddle boards, surfs, runs, etc. all year round and is in perfect shape. This is HER race. So I am always there to cheer her on and the other girls who kick the boys' butts. It's a total party on the beach and by the time the race is over at 11 AM everyone is ready to hang out on the beach for the rest of the day surfing, swimming, playing volleyball and catching some rays. If we forget to bring enough food down, someone will run to my fav place, Boccato's, which is a great little store/deli one block from the beach, to grab some of their amazing sandwiches and maybe some more surf wax if needed.
In the afternoon I'll head back to my house, take a fast outdoor shower (I love using the outdoor shower in the summer) to rinse the salt water off, throw on a fresh bikini, and perhaps this new Isabel Marant summer dress I just got, with some flip flops and then my husband and I ride our Vespa over to our good friends John and Tish's house in the south end of Hermosa to hang out, BBQ and catch up over some margaritas. Since I travel a lot for work and miss my friends/family it always feels like "home" when I am there, surrounded by the people I grew up with. Once it gets dark, we all make our way a couple blocks back down to the beach to watch the fireworks over the ocean that are set off from a barge out in the water. It's a gorgeous way to end a perfect day with good friends.
What is your must-have recipe for a 4th of July BBQ?
I am not the best cook so my friends usually rely on me to bring sparklers, cocktails and such, but this year I may surprise everyone and make s'mores in a jar. It's an awesome dessert that tastes like s'mores but made in a mason jar. It's pretty yummy for sure. You make the graham cracker crust from scratch and coat the bottom of the mason jar with it, then you whip up the chocolate cake batter and pour it into the mason jar (3/4 of way up as you need to allow room for it to rise!) then put the mason jars in 1/2 inch of water in a baking dish in oven. When cake rises they are done. Now get your marshmallows and some sticks and roast a bunch of them to perfection over open fire. Add them and their gooey goodness to the top of your mason jar and there you have it! To me, 4th of July isn't complete with out some type of s'mores!
Bonnie Kim, CEO of Freedom and Fashion
Twitter: @MerelyAvessel + @FREEDOMnFASHION
What is your favorite thing to do for the July 4th?
I generally love to spend time with people and watch fireworks of course. But sometimes I like to get creative. Last year, before July 4th, I decided to do a DIY project using an old sequined dress and a pair of leggings. I'm going to wear it for this year's celebration.
What are your July 4th traditions?
Ever since starting Freedom and Fashion, I have to remember that July 4th is a day of liberation. There are more than 27 million people out there right now that aren't liberated. It is a day where I remember my role as an abolitionist and how Freedom and Fashion can remind people not to take their freedom for granted.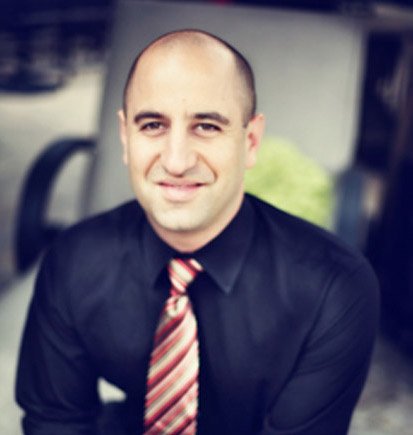 Rob Poitras, Chief Technical Officer of LadyLUX.com
Twitter: @fashionluvr
What is your most memorable Fourth of July experience?
I volunteered with a local charity that sold churros and slushies. After the fireworks were over we had tons of churros left and I ate my weight in those sugary cinnamon delights.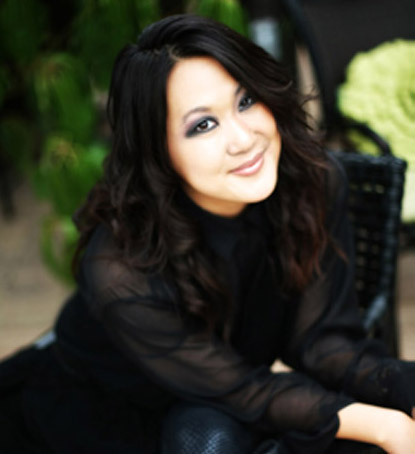 Annette Tang, Senior Editor of LadyLUX.com
Twitter: @theversastyle
What is your favorite Fourth of July memory?
My favorite memories from the Fourth of July always revolve around friends, family and fireworks. I can recall moments as a child in Houston sitting on the roof of the car with my sister and dad, watching fireworks and eating my Pink Panther ice cream bar. Equally as memorable, during my childhood my family spent a few Fourth of Julys at a beach house in Newport Beach, BBQing, playing in the ocean, collecting seashells and, of course, ending with a spectacular fireworks show. I think one of the most laughter-filled Independence Days was spent in Seattle with my sisters and cousins. My cousins bought fireworks, firecrackers and all sorts of sparklers for us to light up in the backyard and create our own show. It was an impressive DIY show that lasted for hours!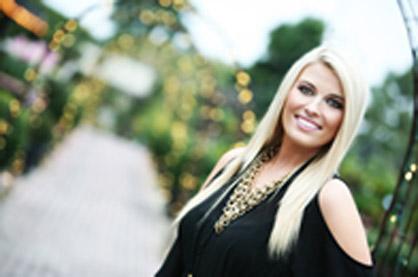 Mariah Pringle, Digital Marketing Coordinator of LadyLUX.com
Twitter: @MariahPringle
What are your July 4th traditions?
For me, the 4th of July is all about family! We start the day by going to my grandma's house to swim and catch a few rays! Then we head over to my uncle's for a yummy BBQ feast. We end the night by setting off fireworks in the backyard and roasting some delicious s'mores!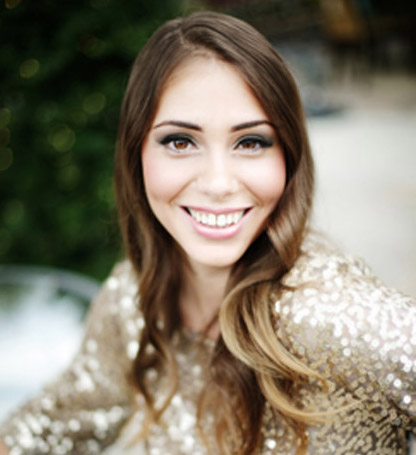 Marisa Machak, Editor of LadyLUX.com
Twitter: @missmarmaid
What is your best Fourth of July memory?
A favorite pastime of mine is watching fireworks every Fourth of July. Other favorite pastimes include baking holiday-inspired treats. One of my most memorable Independence Day memories is making an American flag sheet cake together. For the red, white and blue colors we used raspberries, strawberries, blueberries and whipped cream. Making holiday treats with my family never gets old and really brings us all together! Here is the Martha Stewart American flag cake recipe so you can partake in some family fun on the Fourth too!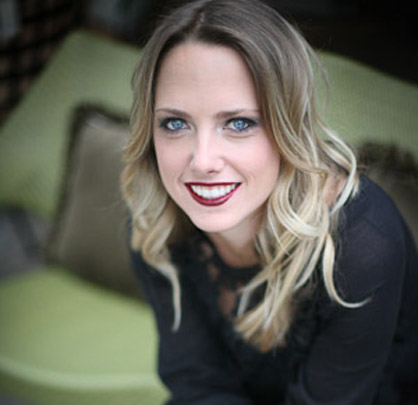 Jocelyn Turner, Community Voice of LadyLUX.com
Twitter: @Jocelynturner
What is your favorite thing to do for July 4th?
Fourth of July has always been my favorite holiday. This is probably because it involves my favorite things: beach, friends, family and food! There is no other holiday like it. I like to get to the beach early and spend all day playing in the ocean, eating food and drinking champagne. After the beach we post in a backyard to eat more, hang with family and friends and watch the fireworks. Fourth of July is the perfect holiday!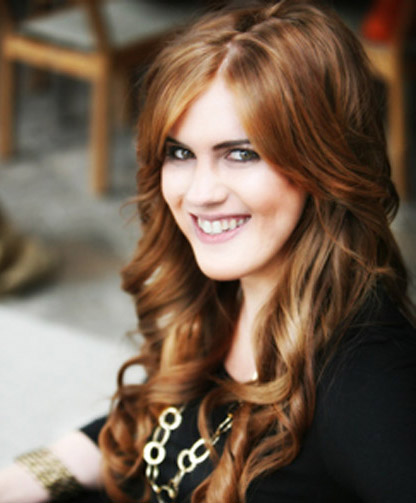 Jessica Wilson, Marketing Manager & Digital Relations of LadyLUX.com
Twitter: @jessiemwilson
What is your favorite thing to do for July 4th?
With my birthday falling on the 3rd, the 4th is always a continued celebration with family and friends. There's nothing better than being surrounded by good people and, almost as important, good food! BBQing is a must and some signature cocktails don't hurt either. I'm all about being festive: Red, white and blue outfits, dessert, decor, you name it. Topping off the night with an amazing fireworks show and some sparklers makes me nostalgic and thankful for all the wonderful things in my life.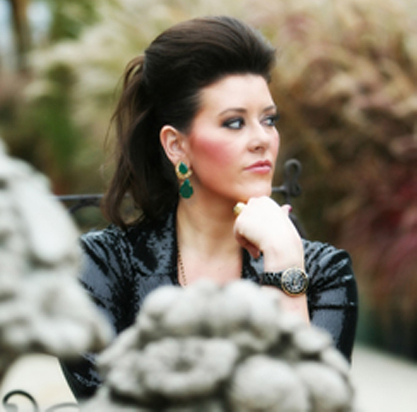 Elizabeth Wahler, Founder and CEO of LadyLUX.com
Twitter: @LUX4Good + @LadyLUX
What is your most memorable Fourth of July experience?
My favorite memories of the 4th of July were the summers when I was a kid and our family trips to Lake Arrowhead. Mom, dad, brothers and sisters with their children in tow. The lot of us would all bundle up in warm, winter-like gear and head for the dock to board our blue and white ski boat — parents and children sitting on the lake, under the clear, dark night's sky, stars twinkling and white sparklers aglow. With Dad at the helm, he always made sure to navigate his way through the seas of boats, securing the perfect spot right next to the barge. As a child, the boom and echo of the brilliant display always seemed larger than life. These are not only some of my favorite Fourth of July memories, but childhood as well.
May we all remember how magical the 4th once was, and enjoy this holiday with the wonderment of a child's eyes. Happy 4th to ALL!
Tagged in: shopbop, nasty gal, fourth of july, hutton wilkinson, jill stuart, bande des quatres, freedom and fashion, independence day, cindy whitehead, july 4th traditions, july 4th recipes,