LUX Travel: 5 Summer Destination Wedding Locations
Summer weddings offer warm weather and bright sunny skies to accentuate your declaration of love. If you have been planning the wedding of your dreams but want it in a distant location, try one of these extraordinary resorts for your special day. LadyLUX gives you our top 5 choices for summer destination weddings.
La Maltese Estate Villa, Santorini, Greece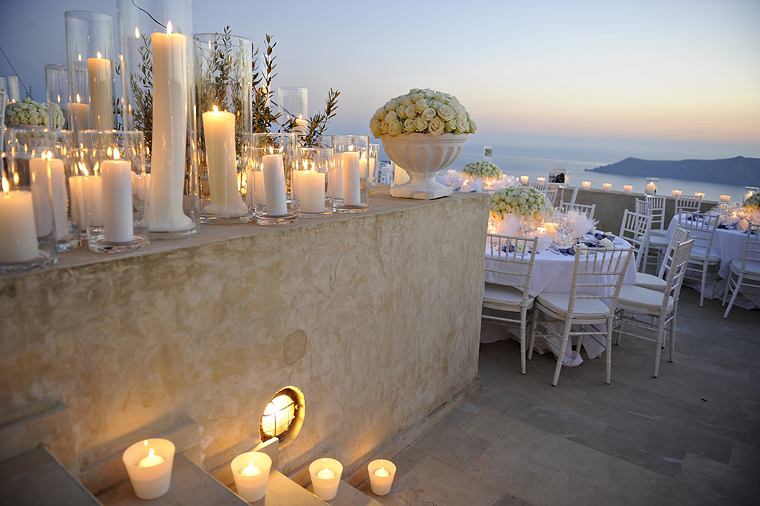 via La Maltese
If you have envisioned a Grecian wedding since childhood, La Maltese Estate Villa in Santorini should be at the top of your list. Set eight hundred feet above the ocean atop the Santorini Cliffs, La Maltese offers you world-famous sunsets and panoramas of the sea and sky. This small-scale luxury resort offers unforgettable wedding ceremonies or receptions held in the exquisite Main Salon, noted for its distant volcano view terraces. The quaint but idyllic venue can be transformed into your private wedding oasis filled with gorgeous candles, white flowers, white linens and plenty of love. You, the new hubby and guests will also appreciate the grand piano, opulent mirrors and the various chandeliers adorning La Maltese.
To begin your Grecian wedding planning, visit www.lamaltese.com.
Wilson Island, Australia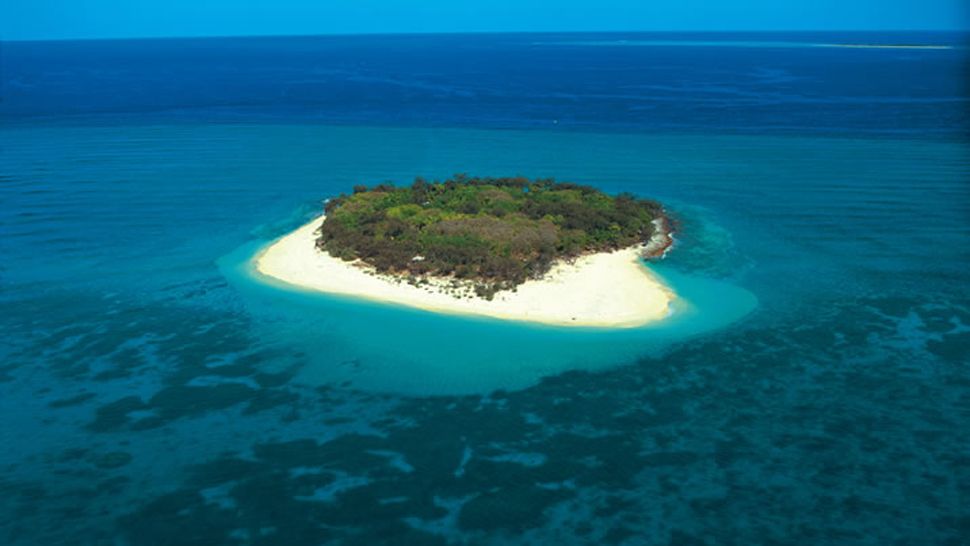 via Kiwi Collections
For the ultimate private wedding ceremony, maybe your very own deserted island will do the trick! Wilson Island in Australia will give you the exclusivity that you need to have the secluded wedding of your dreams. Located right on the Great Barrier Reef, you can perform your nuptials on various white sand beaches or in the Longhouse for a garden ceremony with an ocean view. In true deserted island fashion, you, your hubby and up to twelve other guests will stay in six solar-powered, safari style tents. When not celebrating eternal love, view rare sea turtles, indigenous birds, and maybe even a few humpback whales. Swim and snorkel at your leisure with the varied fish and marine life that feed on the pristine coral. You will be married, marooned and certainly shipwrecked in style!
To begin your Australian wedding planning, visit www.wilsonisland.com.
Copacabana Palace, Rio de Janeiro, Brazil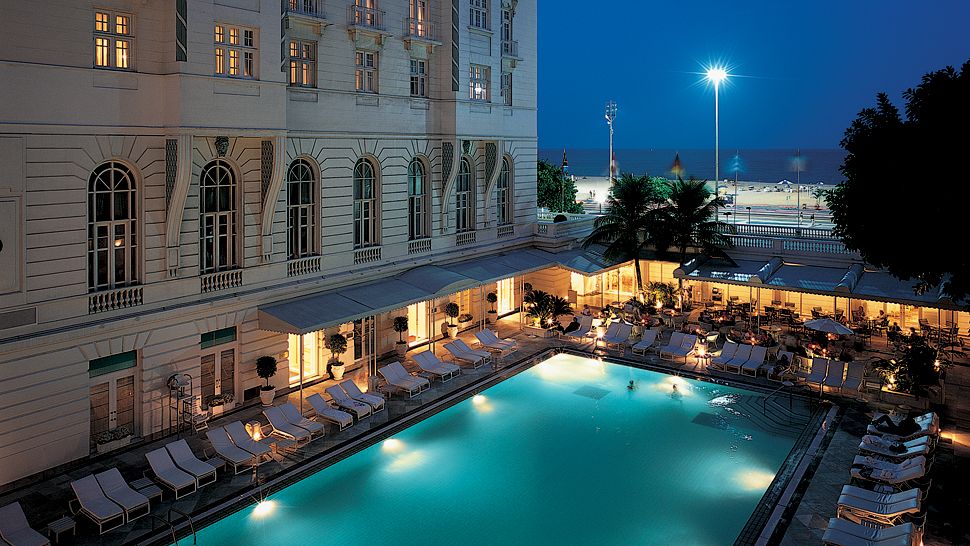 via Copacabana Palace
As one of the most famous hotels in South America and featured in many movies, the Copacabana Palace in Rio de Janeiro, Brazil can be your premiere destination wedding location. Boasting old-world luxury and Brazilian style, this beachfront façade is the venue of choice for Rio's high society. Whether you want an intimate soiree or a grand celebration, you will surely have an unforgettable wedding. Once you and your guests step inside the hotel's marble and granite foyers and stylish salons, most with original 1920s features, the stage is set for your glamorous and romantic day.
To begin your Brazilian wedding planning, visit www.copacabanapalace.com.
Coconuts Beach Club, Samoa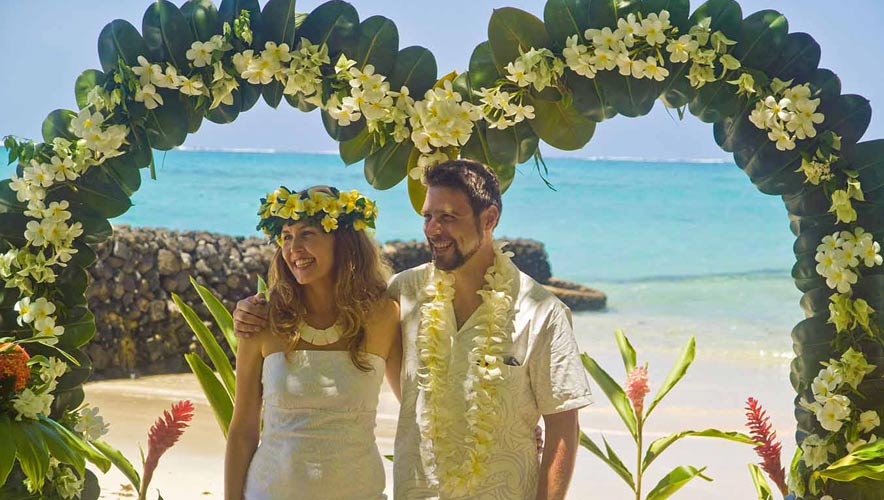 via Coconuts Beach Club
If you dream of getting hitched in a tropical location, then the Coconuts Beach Club in Samoa is just for you! The Coconuts Beach Club is one of the only places where you can hike to a waterfall in the morning, snorkel with beautiful fish in the afternoon and get married to the love of your life at sunset. The resort's two wedding packages offer a colorful ceremony held under a large floral arch with traditional Samoan palm-frond decorations. As bride, you will hold a bouquet of exotic island flowers and wear a pale head wreath. Your groom will wear a Samoan ula lei. You can even be serenaded by the Coconuts Beach Club traditional Samoan string band. If you want a resort that evokes a vibe of casual elegance, go barefoot and fall deeper in love on the sandy beaches of Samoa.
To begin your Samoan wedding planning, visit www.cbcsamoa.com.
Fairmont Orchid, Hawaii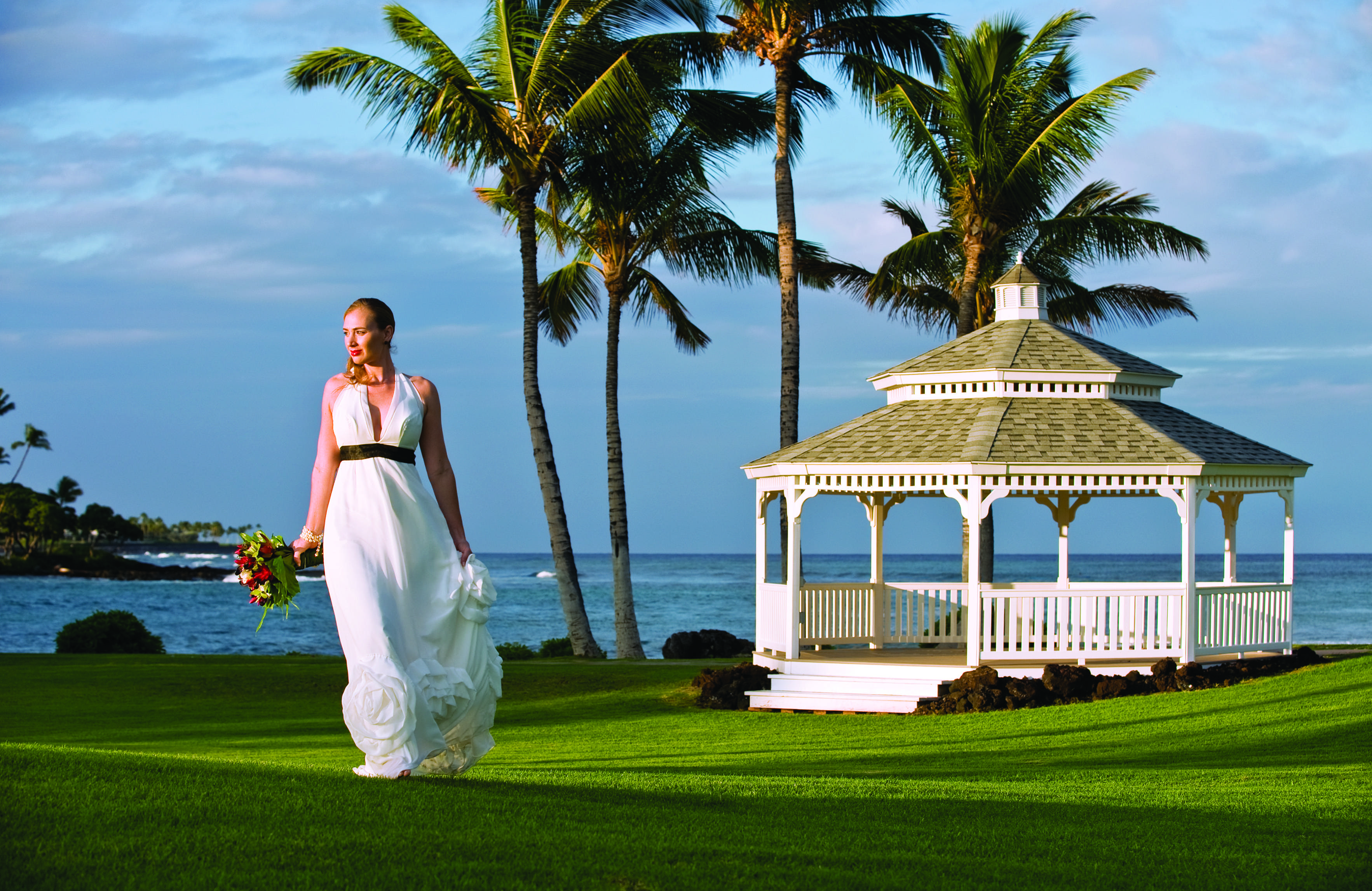 via Fairmont Orchid
On the Kohala Coast of the Big Island is a perfect setting for an island paradise wedding in Hawaii, called the Fairmont Orchid. Gorgeous waterfalls and sweeping oceanfront views can be the background of your ceremony while standing in a classic white gazebo surrounded by tiki torches and a glistening sunset. After your ceremony, take in the glorious scenery while you explore tropical rainforests, hike Mauna Kea or tour the Kilauea Volcano with your love. With all of the open-air space and pristine weather conditions, the Fairmont Orchid is where the beauty of Hawaii beckons your love.
To begin your Hawaiian wedding planning, visit www.fairmont.com/orchid.
Tagged in: lux travel, travel, destination wedding, copacabana palace, la maltese estate villa, fairmont orchid hawaii, wedding season, coconuts beach club, summer wedding destination locations, wilson island,