Nailing It Creatively With NailSnaps
Turn your photos into nail art
NailSnaps plans to launch an app this fall that will allow users to create customized nail stickers out of online photos or artwork. Los Angeles-based designers Angel Anderson and Sarah Heering just wrapped up a highly successful Kickstarter campaign where they raised slightly more than their $47,000 goal, which will allow for enough funding to create the app.
Co-founder Angel Anderson took the time to talk to LadyLUX about NailSnaps and its Kickstarter campaign: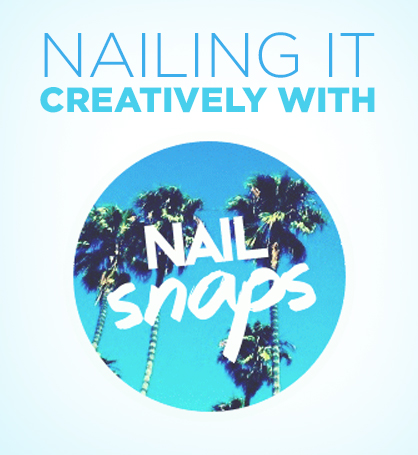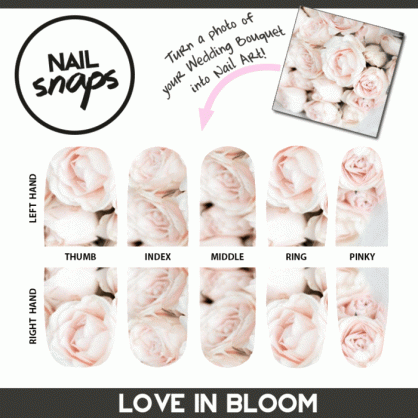 LadyLUX: How did you come up with the idea for NailSnaps?
Angel Anderson: I started wearing nail polish stickers because I love nail art, but I'm too busy to sit around watching paint dry. I've tried every brand of nail polish sticker but I'm always frustrated that the designs just aren't very "me." One day, while shopping for nail stickers in Rite Aid and being really underwhelmed with the array of generic looking designs, I started daydreaming. I wished for a way to create nail polish stickers with my own designs from my photos. I couldn't find a way to do it online, so I decided to create NailSnaps.

LL: How do they differ from other products on the market?
AA: The NailSnaps app makes it a snap to create a unique custom nail art design out of anything you can snap a photo of. We want people to reclaim nail art as a form of personal expression. Right now there are lots of nail stickers out there but the whole point of nail art is to be unique and show off your individual style.
We want people to reclaim nail art as a form of personal expression.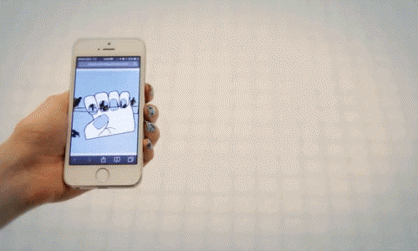 LL: What do people love most about NailSnaps?
AA: NailSnaps lets people unleash their creativity and show off amazing, personalized looks that are just as unique as the person wearing them. We can't wait to see the kick-ass looks people will create!

LL: How long do they last?
AA: We're still selecting the final material for our product but the prototypes we used in our Kickstarter video last about a week.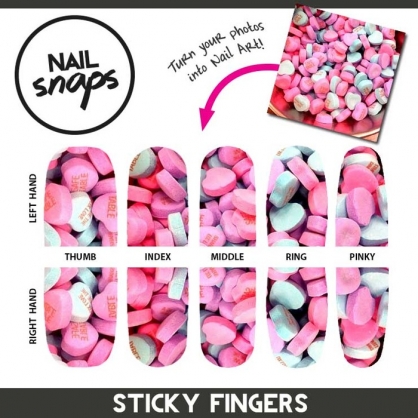 LL: What will you use the Kickstarter money to do?
AA: The amount we raised on Kickstarter was very specifically pegged to the activities and materials we need to bring this to life. Here's how it's getting used:
Development team: $20,700
Visual Designer: $1,350
Machine: $9,126
Materials: $2,052
Shipping Costs: $837
Packaging / Collaterals: $1,080
Operations Manager/ PM: $4,500
Production Coordinator: $2,998
Kickstarter / Amazon Fees $4,738
Total: $47,381
I wished for a way to create nail polish stickers with my own designs from my photos.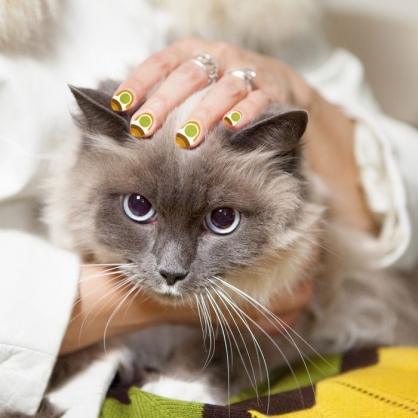 LL: Where will our readers be able to buy NailSnaps?
AA: Now that our Kickstarter is funded, we're busy building the app. Our backers will be able to use it before it's available to the general population this summer, and then we'll be launching on the App Store in the fall of 2014.

LL: Do you anticipate that most people will create their own designs, or buy pre-designed NailSnaps?
AA: Personal creativity is the most important value to us so when the app first launches, everyone will simply be creating and purchasing their own designs. Our plan is to open a marketplace sometime after the app launches so that if you make a design you really love, you can make it available for sale to the rest of the NailSnaps community.
LL: What is your favorite type of design?
AA: I like looks that take a complete picture and show it using each nail as part of the image, like a skyline that goes from your pinky to pointer finger. In our Kickstarter video, there's a shot of me wearing one of our Kickstarter backer rewards called Birds On A Wire. I shot that photo of birds sitting on the power lines in my neighborhood. It's my favorite backer reward design because it shows how the wires run across your nails for a continuous image and it was the first image I played with to see if this idea could work. It's really part of how NailSnaps got started.
Tagged in: nail art, nail polish, beauty trends, nail art designs,