Wellness Wednesday: 7 Secrets to Getting Fit For Summer
Whether you're looking for nutritious recipes, healthy advice or new wellness trends, bloggers always seem to have the goods. With summer just around the corner, we've enlisted some of our favorite health and fitness bloggers to dish their secrets to getting fit. Here are seven tips to incorporate into your daily routine.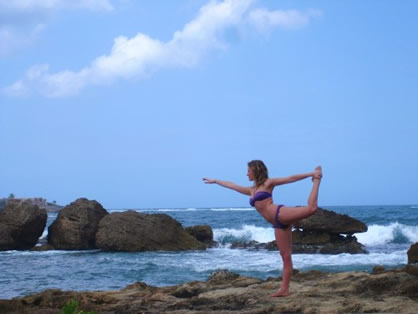 Exercise Daily
My secret for staying fit is to try to squeeze in a workout every day – even if I'm swamped and it is only for 20 minutes! I recommend Vinyasa Yoga (which changed my body) and/or FitSugar's 10-minute workout videos (my favorite is the Skinny Jeans Workout!).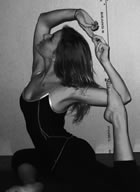 Jocelyn – Peace Love Nutrition
Have an Afternoon Pick-Me-Up
Feel the afternoon slump? Trying adding frozen berries to your water for a pick-me-up! Just buy a bag of frozen berries and pour some into your glass or water bottle for some subtle sweetness. The vibrant colors will also encourage you to drink more throughout the day.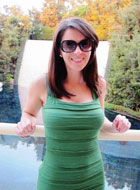 Tina – Carrots 'N' Cake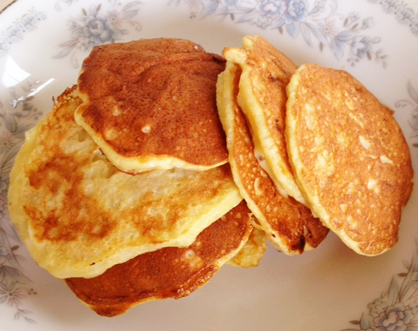 Find Healthy Alternatives
I have a thing for pancakes, but the refined carbs in traditional pancakes bloat me! I make the "Blogilates Banana Pancake" which is two eggs and one banana mashed together and poured on a pan. BAM! Breakfast is served. Yes, it does taste like a pancake. Try it.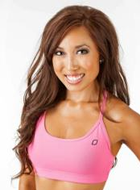 Cassey – Blogilates
Be Mindful When Eating
Always eat off a plate. We eat so many times totally mindlessly – a bite here or a snack there without even actually slowing down to enjoy it or even taste it. So make a healthy eating rule to always eat off a plate, sitting down and savoring and enjoying each bite, no matter what it is that you're eating!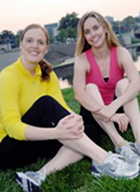 Jennipher & Erin - Fit Bottomed Girls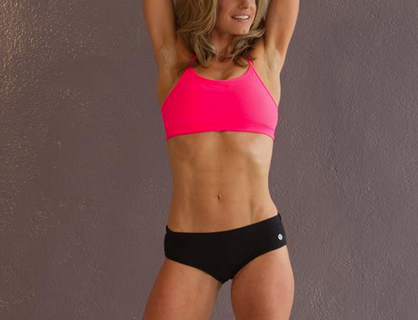 Get Involved
One of my favorite ways to stay fit, motivated, strong and focused throughout the year is to sign up for events! Whether it is running, cycling, triathlon, a CrossFit community class or even a yoga workshop, this is a great way to follow a schedule, travel, meet new people, and challenge yourself both physically and mentally. With summer right around the corner, there is no better time to do this. You have plenty of time to get fit for summer 2013!
Katie - She Rocks Fitness
Don't Forget Weight Training
Adding weight training to your workout regime will create drastic changes in your body – for the better! Cardio can help lean you out, but to get the tight, slim, toned shape you desire, strength training is key. Go heavier than you think you can - you only want to be able to do 8 to 10 reps in each set. Start with 8 to12 lb. dumbbells for your upper body and increase when you can easily pound out 10 reps.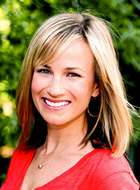 TeriLyn – A Foodie Stays Fit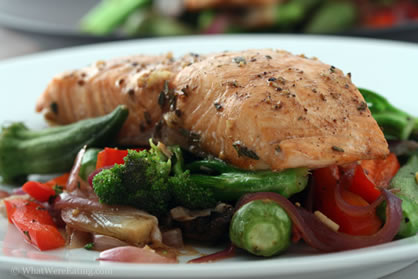 Keep Meals Simple
My favorite stay-slim tip is to keep your meals really simple. Build your meals around protein and vegetables – then add a small side of sweet potatoes or brown rice!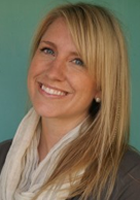 Emily – A Nutritionist Eats
What is your secret to getting fit?
Read more Wellness Wednesday
Tagged in: wellness, fitness, exercise, wellness wednesday, nutrition, health, tips,