Spring 2013 Trends: Watercolor & Floral Shoes
Now is the perfect time to begin transitioning your wardrobe from Winter's dark and dusky apparel to Spring's fresh, colorful clothing. But don't forget your shoes! Watercolor and floral prints will create a frenzy this season. Be prepared to see pastel watercolors and vivid floral prints on sandals, wedges, pumps, flats and even hi-tops dominating the shelves during Spring 2013.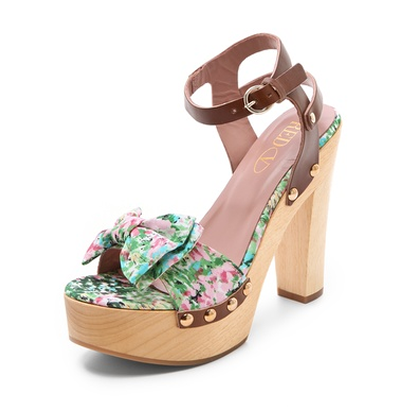 Channel your inner vintage-bombshell when you strut your stuff in floral wooden heel sandals from RED Valentino. The impressionist-style floral pattern, brown leather and layered bow accent all lend lively looks to these Spring-inspired sandals.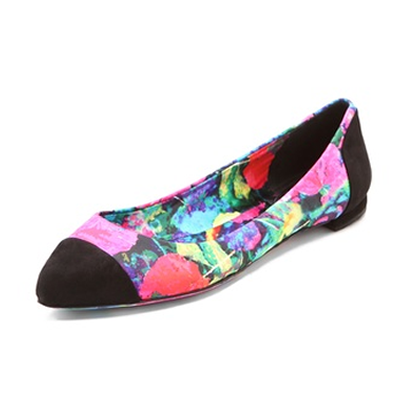 Flats from B Brian Atwood get dressed up with a bright floral print. Wear the Avignon floral flats with a crisp white tee and skinny jeans to appear both casual and chic.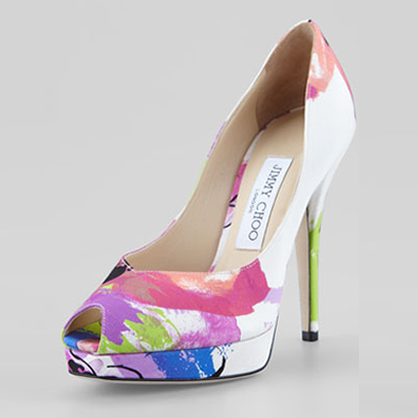 Jimmy Choo offers the Lira floral-print platform pump for the ultimate go-to Spring heel. This pretty peep-toe pump flaunts romantic modernity with its painterly print of pastel posies.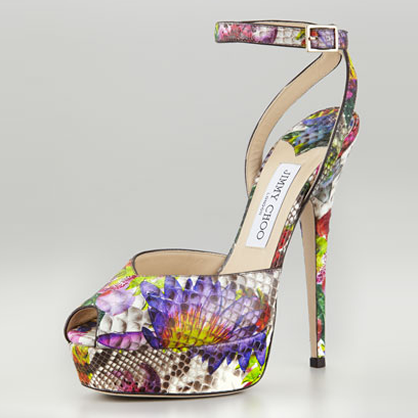 Jimmy Choo offers another floral heeled-sandal that will make you want to celebrate Spring 2013 in style. The Lola floral python sandal blends fanciful flowers with fierce python embossment.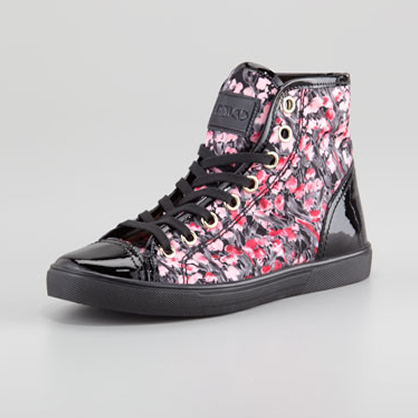 Convey both girlie and edgy sides when you step into the Lily of the Valley hi-top sneakers from RED Valentino. The fashionable floral print softens the sportiness of the black rubber and patent leather.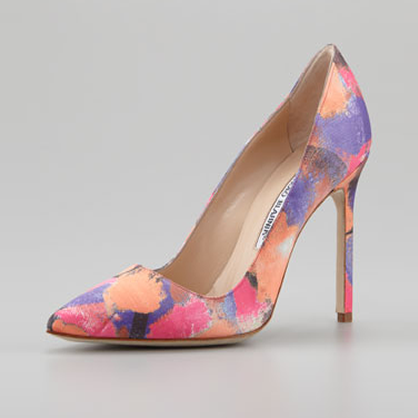 The top-selling Manolo Blahnik BB pump is transformed into a spirited edition with splashes of bold and playful shades. For a cute Spring ensemble, pair these BB fabric watercolor pumps with colored skinny jeans or an LBD.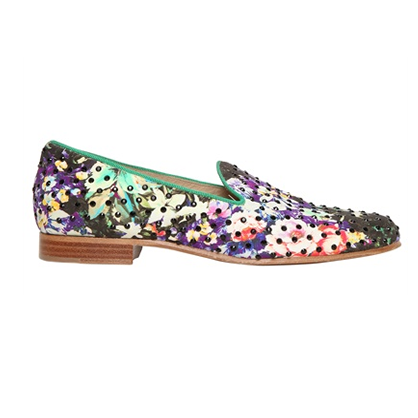 The loafer by Etro flaunts its updated look featuring a bright floral print, wooden sole and aqua trim. Pair these floral cotton and Swarovski crystal loafers with pastel capris or a neon mini skirt to play up the vibe of Spring 2013.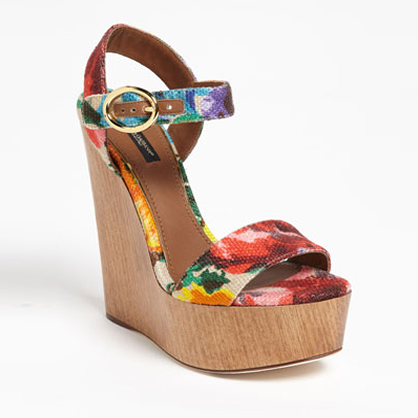 Dolce & Gabbana offers the perfect wedge sandal to strap on during Spring 2013. Displaying a curvaceous wooden heel and comfy canvas straps in vivid florals of red, blue, green and yellow, this floral sandal can dress up any maxi dress.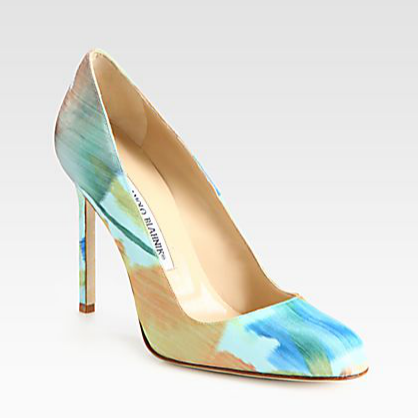 For a toned down Spring pump, the BB floral print pumps from Manolo Blahnik are crafted artfully with a slim heel and rounded toe. Boasting a watercolor print of cool blues and neutrals on a smooth satin material, this heel is the epitome of Spring elegance.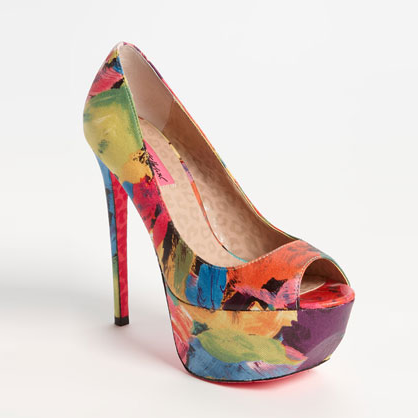 Pump up the heat during Spring with the Bridgitt pump from Betsey Johnson. This peep-toe pump with a slim heel and towering platform flaunts a fierce floral material for a wild splash of color in any outfit for the season.
Read more Spring 2013 trends.
Tagged in: trends, guides, fashion, spring 2013, heels, style guide, florals, watercolor, floral shoes, watercolor shoes,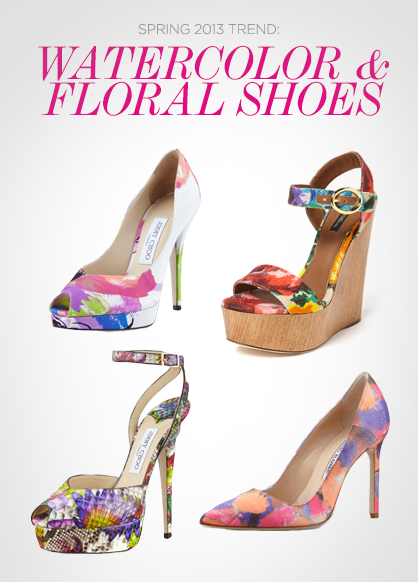 Tagged in: trends, guides, fashion, spring 2013, heels, style guide, florals, watercolor, floral shoes, watercolor shoes,