LUX Beauty: Spring Nail Art
The spring season calls for bright and cheerful ways of changing up your wardrobe. Don't let your nails get left out on the fun of dressing up! From florals and pastels to bows and butterfly wings, we give you seven nail art designs. These fresh and flirty looks will show you what springtime is all about!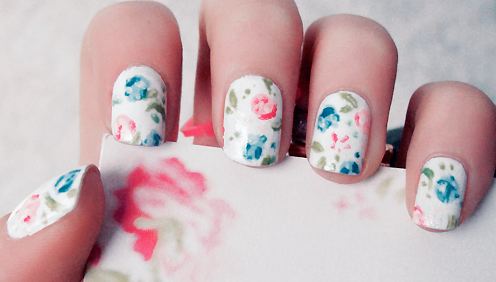 Photo Courtesy of Nailarttech.com
Inspired by beautiful flower fields and gardens, floral nails are the epitome of girly spring nails. Use a pretty wall paper design or the great outdoors as inspiration of creating your perfect floral nails. It doesn't hurt to paint on your favorite flower to keep them looking extra attractive!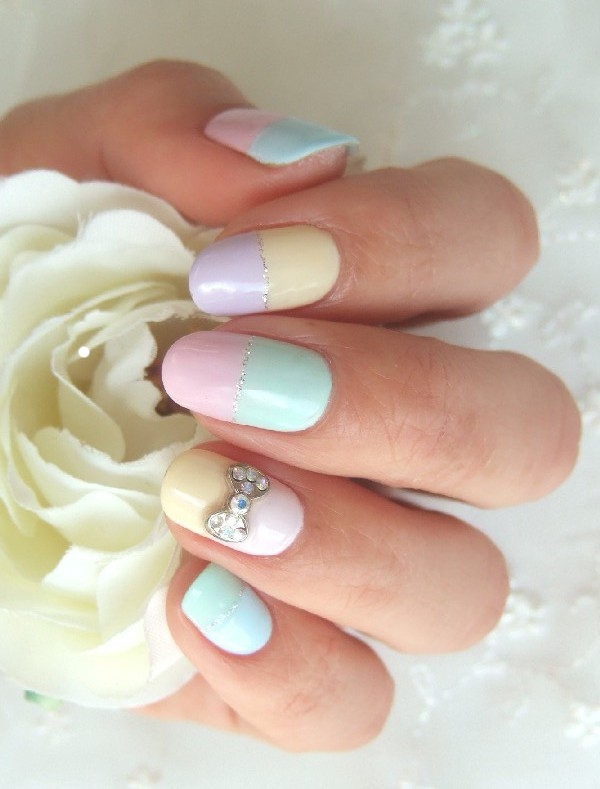 Photo Courtesy of Becomegorgeous.com
Pastels are also another option of a must-have manicure for the season. Keep the designs soft and subtle with a gradual ombre effect or polka dots for some texture. Using pale hues like aqua, lilac, peach, buttercream and baby pink as your go-to nail colors will keep them looking as colorful as an Easter egg. Add on a small rhinestone or two for a touch of glam.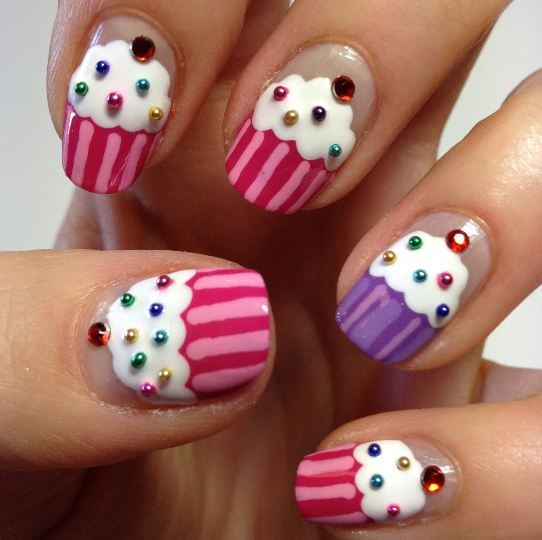 Photo Courtesy of Thenailtrail.com
Feed your sweet tooth cravings by painting some sweet cupcake designs onto your nails. Create your own original yummy dessert design with lots of color. Keep them appearing delicious with some pearl and rhinestones accents for the sprinkles and cherry on top.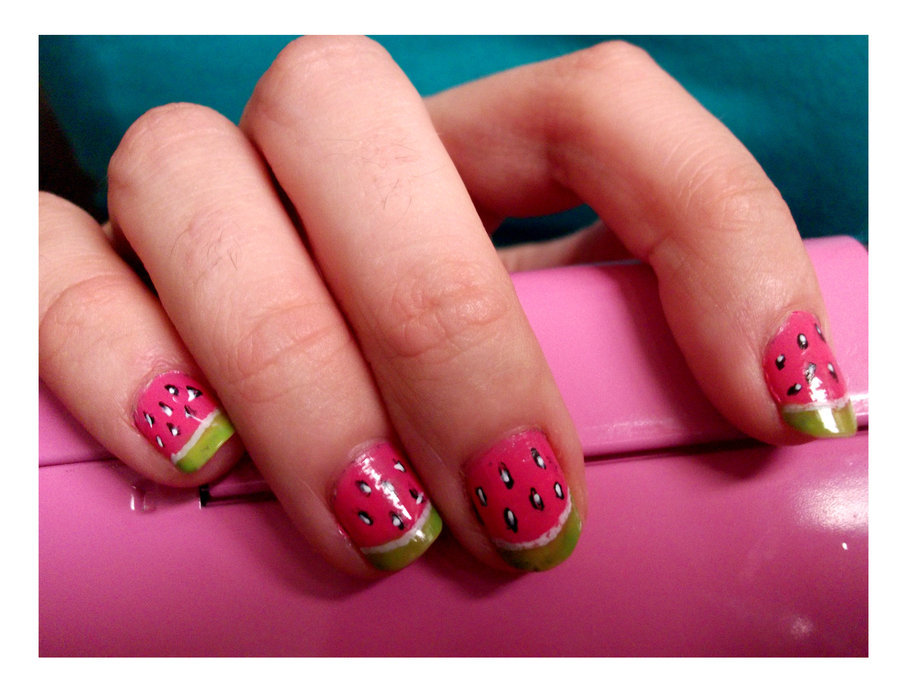 Photo Courtesy of Theresakistal.com

You might just want to take a bite into your nails when they are painted with a watermelon design. These mouth-watering nails are perfect to wear for an afternoon picnic or a day at the beach. Keep them looking extra interesting by experimenting with different shades of pink, red and green. Try a strawberry design instead if you're not feeling watermelons.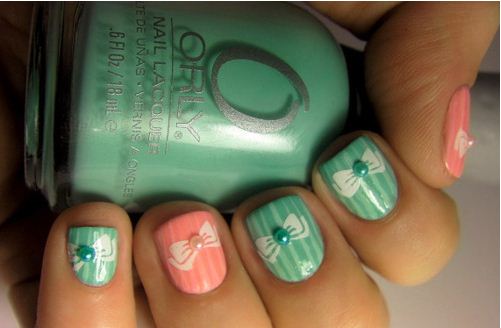 Photo Courtesy of Coolnailsart.com
Create the ultimate sweet and feminine nail design with bows! Carefully paint on your own bows or use a decal for these ladylike details. Add a pearl, rhinestone or a dot of glitter on the center of the bow for some extra oomph to these candy-colored creations.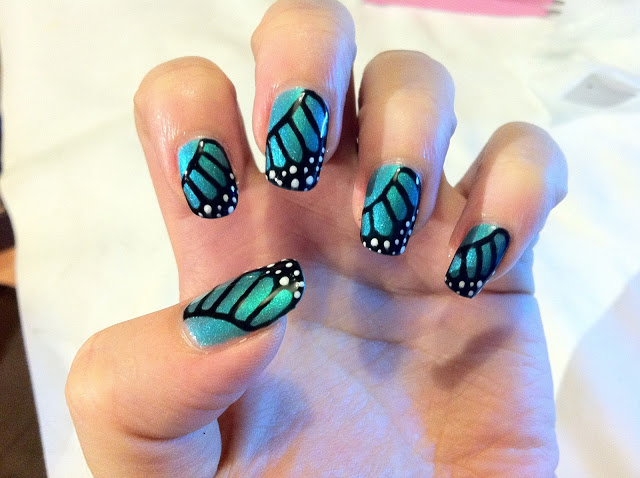 Photo Courtesy of Brush Up and Polish Up
Take spring nail art to the next level when you paint on monarch butterfly wings! This bold and beautiful design will make your nails take flight stylishly. Carefully try this intricate wing design starting with a sparkling background color yourself or have the pros design it for you by keeping your own flair for color!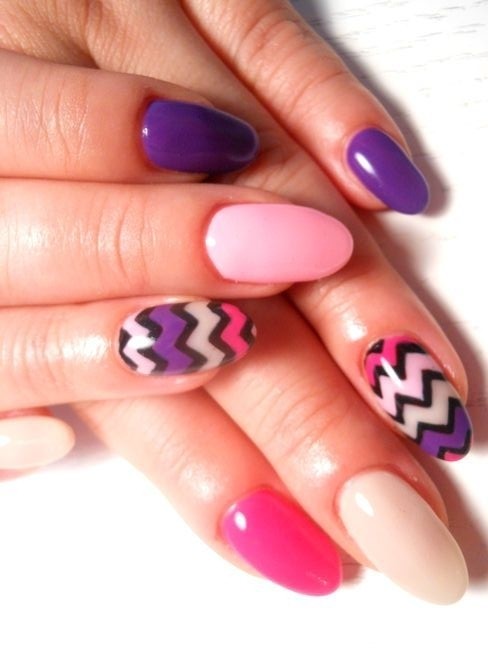 Photo Courtesy of Funpki.com
If you're not one to paint on the predictable dainty designs of spring sparkle, try some zigzags. Incorporate this cool effect onto pastel or jewel tone shades for an edgy effect. For something a bit more hip, a tribal print featuring pastel background colors will add a less harsh effect to the bold print.
Read more LUX Beauty
Read more Spring 2013

Tagged in: guides, lux beauty, diy, spring 2013, floral, nails, nail art, pastels,