LUX Travel: 4 Summer Fitness Retreats
It's time to get your body bikini-ready stat! Since summer is only weeks away, the best thing to do is get fit underneath the sunny skies. From core workouts and hiking to yoga in exotic locations and on top of a surfboard, LadyLUX shares four fitness retreats that will help you welcome summer by whipping your body into shape to look your absolute best self for swimsuit season.
Revitalize, Refresh & Renew Yoga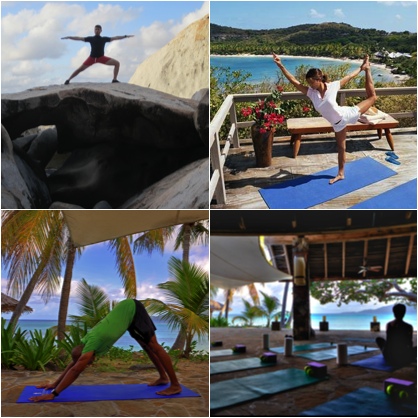 Combining exotic Caribbean glamour with a killer workout program, Rosewood Little Dix Bay offers their newest wellness program to help guests revitalize, refresh and renew themselves for summer through fitness. Perfect for those with a passion for the art of yoga and an appreciation for beautiful scenery, yogis will also get extra fit through two daily classes consisting of multi-level yoga, meditation, core strength, stretching and Asana and Alignment choreography. Classes are held on the grounds of the tranquil resort in the British Virgin Islands and secluded beaches offering everything to help students maintain their center and enhance their mind, body and soul. Those interested can sign up for retreats held from June 8th to the 12th or June 12th to the 16th.
YogAqua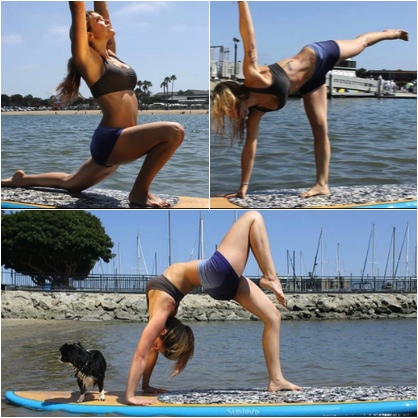 You might have mastered all of the most difficult yoga positions that exist, but you probably haven't tried them on top of a surfboard. YogAqua is one of the newest and most interesting exercising trends in the fitness industry. YogAqua students will get to combine all the benefits of yoga with Stand Up Paddle (SUP) together while practicing under the sun on the gorgeous ocean water. Some claim that this hybrid class of yoga and paddle boarding is actually easier compared to surfing. If you're a yoga pro, don't hold back and try your most difficult positions atop the surfboard with grace and style!
River Hiking & Wine Tour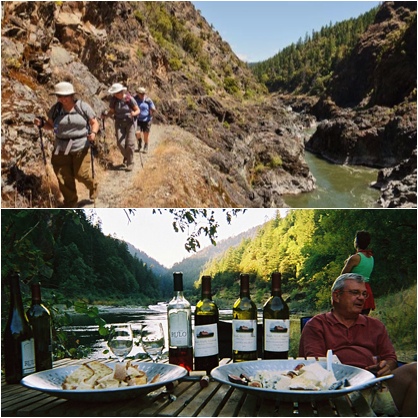 For those looking for a bit of fun combined into their fitness retreat, they should look into wiking! Wiking retreats (wine + hiking) are offered especially in Oregon at Rouge Wilderness along the Rouge River Trail. Over four days, hikers are able to cover over 40 miles of terrain along the river followed by nightly wine tastings. Think of it as hiking then sipping, not drinking while trekking!
Yoga-SUP Program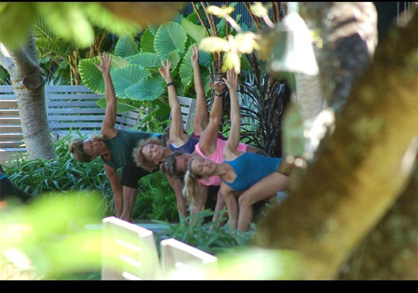 Lumeria Maui is the perfect location for naturopathic healing and another hot new sport combo blending morning yoga and Stand Up Paddle Boarding. Guests can experience the beauty of Maui and the magic of Maui's ocean while increasing their physical fitness and stamina. Both of these rewarding sports will help restore balance and confidence while tanning and toning your body, as well! The entire program offers morning yoga classes around lush tropical vegetation, individualized SUP coaching and classes and an array of daily organic meals.
Read more LUX Travel
Tagged in: guides, fitness, lux travel, luxury travel, summer 2013, fitness travel, summer fitness retreats, vogaqua,