10 Super Bowl Party Snacks
Football season is coming to a close, but fans and foodies alike have Super Bowl Sunday to look forward to. An American tradition, it wouldn't be much of a party without the perfect game day menu. Featuring all the essentials from sliders to potato skins, check out these ten recipes for a winning day.
Buffalo Chicken Meatballs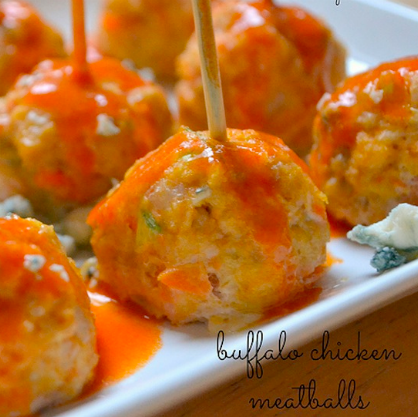 Ditch the wings and go the boneless route this year with buffalo chicken meatballs. Easier for guests to eat, douse these little guys in Frank's RedHot Wing Sauce and serve with a side of chunky blue cheese.
Sloppy Joe Sliders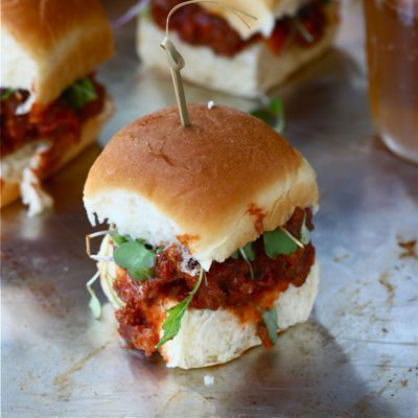 Nothing says football food like mini sliders and this year we're dressing ours up sloppy joe style. Perfect for the men, serve this messy ground beef delight on sweet King's Hawaiian rolls.
Chorizo and Cheddar Potato Skins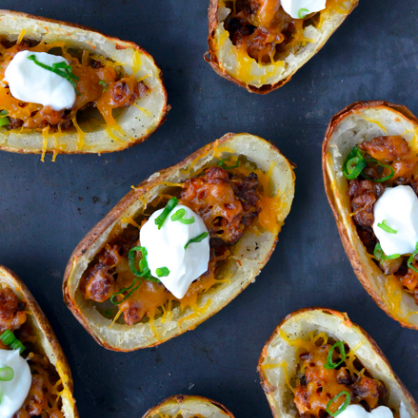 Add a little kick to your game day potato skins with spicy chorizo and cheddar. Topped with sour cream and scallions, these crispy bites are loaded with flavor and open to customization.
Mini Taco Cups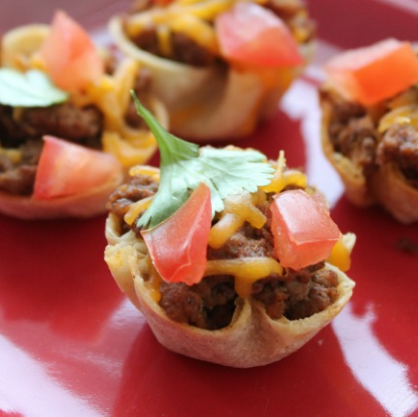 Add a little Mexican flair to Super Bowl Sunday with mini taco cups filled with all the essentials. These simple bite-size snacks are easy to make and get an A for presentation.
Double Chocolate Cupcakes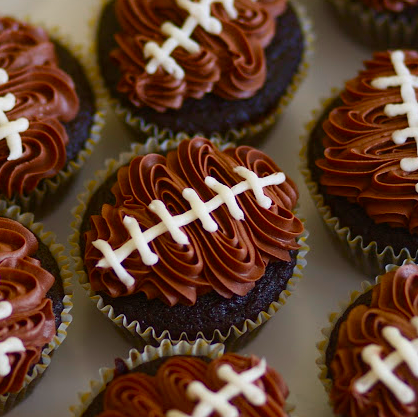 Satisfy the crowd's sweet tooth with appropriately themed chocolate football cupcakes. Decadent and made with double chocolate, these cakes are almost too cute to eat.
Avocado Eggrolls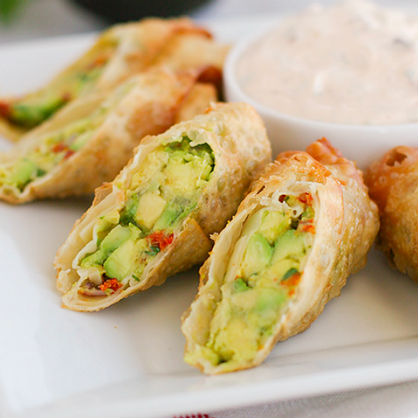 For the vegetarians of the bunch, avocado egg rolls will hit the spot. Mixed with sundried tomatoes, onions and cilantro, these flavorful bites are best dipped in a chipotle ranch sauce.
Bacon Wrapped Cocktail Smokies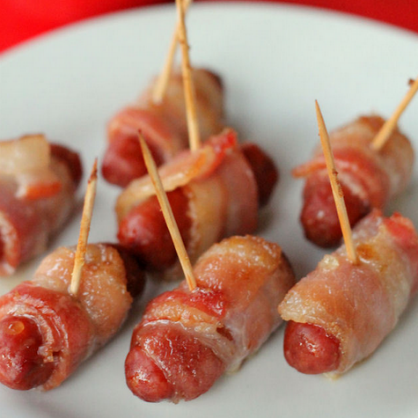 It doesn't get much easier or tastier than these bacon wrapped cocktail smokies. Simply wrap the smokies in bacon, bake for 30 minutes and sprinkle with brown sugar for a sweet and savory bite.
Jalapeno Popper Dip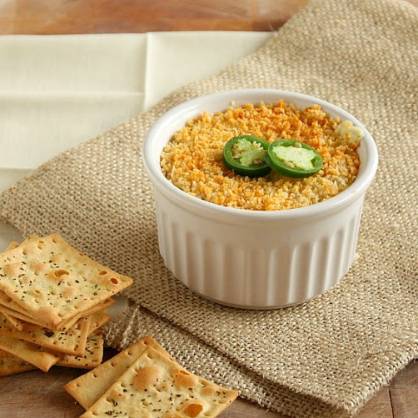 Turn everyone's favorite bite sized appetizer into a piping hot spread with this jalapeno popper dip. Creamy, spicy and topped with a layer of cheese, this dish is sure to be gone by the second half.
Pizza Rolls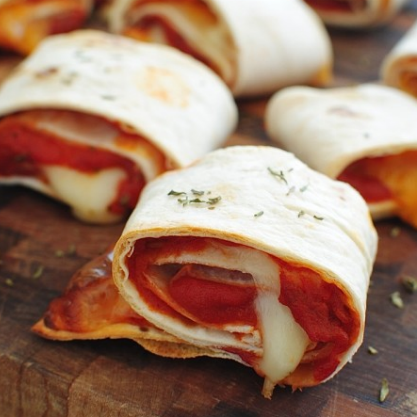 It's not a party until the pizza has arrived. Enlist the kids into helping you toast up mini pizza rolls that are sure to be a crowd pleaser. From sausage, to pepperoni or veggie, the possibilities are endless.
Soft Pretzel Bites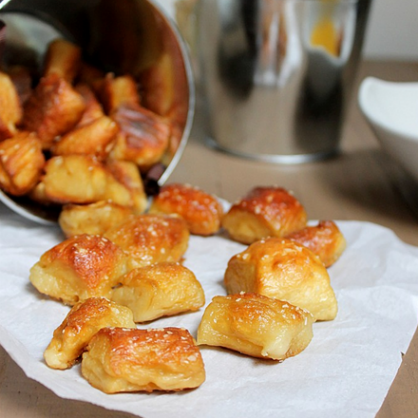 The perfect combination of sweet and salty, bring soft pretzel bites to your next party and you'll be the MVP. Soft and chewy, with a golden brown exterior, serve with with a side of honey mustard or cheese dip.
See More Food & Recipes
Tagged in: food, recipes, entertaining, party, appetizers, super bowl,