Top Tea Trends
Just like the craft beer movement, craft tea is following suit and tea is everywhere, and not just to drink. It's popular in beverages, food and cocktails, and trendy flavors such as spiced mandarin oolong and dark chocolate mocha are emerging.
Altho it seems like an overnight sensation, tea has been growing in popularity for the past decade, according to Brenda Dillon Cavette, founder of FashionistaTea.com. "People realize there is a whole world of good quality tea to discover that taste better than some of the supermarket varieties. Also with people's interest in healthy drinking and eating and all of the positive studies on tea and how healthy it is has also increased its popularity."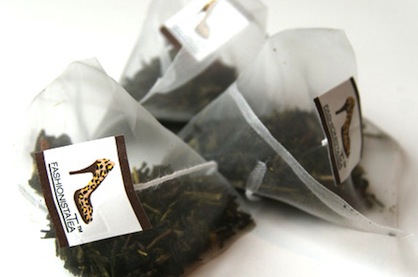 Preston Caffrey, founder of Java Tea, said, "Consumers are very different now even from five years ago - and they are not seen as consumers to the craft world, but more as 'community.' They are wanting organic, sustainable, a company that doesn't just make great products but also makes a difference. This isn't just for tea, but really for all companies. But specific to tea, we're seeing consumers become experts overnight and because they quickly know what great fresh tea is supposed to taste like, quality is becoming ever more important."
Trends and innovations
Chefs are incorporating tea into their dishes, and there are desserts using chai tea, but Cavette said the biggest innovation she's seen "is the technology to make a better cup of tea and this all starts with the water temperature. There are new water kettles for tea and tea makers that have settings to select the type of tea you are brewing and it will heat the water for the correct temperature for a green tea or a black tea that makes for a great tasting cup of tea."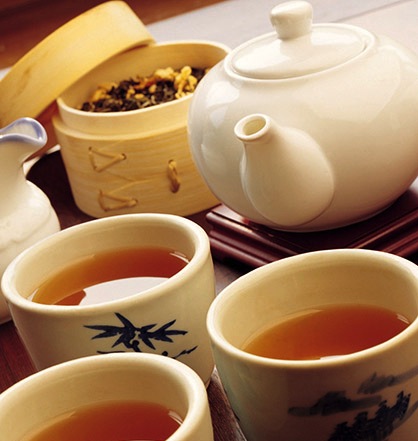 Jeffrey Lorien, founder and CEO of Zhi Tea, said, "The biggest trend in tea, as in the fastest growing, would be an interest in oolong teas; expanding at over 10 percent year over year in the U.S. While very common in Asia and Europe, Americans are only beginning to discover these exotic, easy drinking and incredibly flavorful teas. The class of tea known as oolong lies somewhere between green and black teas in terms of oxidization in processing and have none of the grassiness that can be found in greens or the tannins found in blacks. This would be the fasted growing trend of a smaller, niche market of loose leaf teas. The other fast growing trend in supermarkets are the ready-to-drink teas. This is explosive in terms of volume with a rate of over 5 percent year over year."
Gadgets
There are a range of new gadgets on the market to improve how tea tastes and how it is brewed.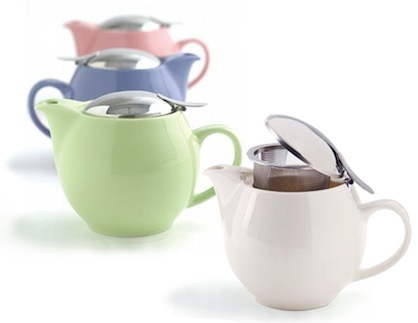 Caffrey said, "I think the days of raised pinky fingers and almost solely tea bag steeping are a thing of the past. People are brewing tea now in ways it was never dreamed of or even allowed years ago. As we at Java Tea have even pioneered brewing tea in a Moka Pot (stovetop espresso maker). In the end, I think people are starting to take themselves less seriously and their tea more seriously which is a great thing in my opinion. There is no room for snobbery if you want to enjoy a great cup of tea."
Lorein said, "The most popular gadget by far is the gravity infuser. It is the device you steep your tea in then put over a cup and the tea is drawn out from the bottom, leaving the leaves in the infuser. There are a few brands out there, but they outsell traditional pots about 5 to 1. They are probably the most used gadget in anyone's kitchen as they are easy to use, easy to clean, inexpensive, and don't break."
Another innovation is the tagless tea bag without an envelope. A spokeswoman for Carrington Co., a tea manufacturer, said that the bags are easily microwaveable and produce very little waste for the environment. Carrington has just created affordable organic tea in a biodegradable, compostable package for a reduced carbon footprint. Everything from the freshness wrapper, to the tea bag, to the tea is biodegradable and compostable.
Flavors
The most popular flavors vary, depending on who is asked.
At Zhi, customers opt for fruits, flowers, and spices. The top five tea accents include pineapple, hibiscus, lavender, mint, and cinnamon. Oils such as bergamont and organic essences like coconut and vanilla are used in some teas to boost flavor.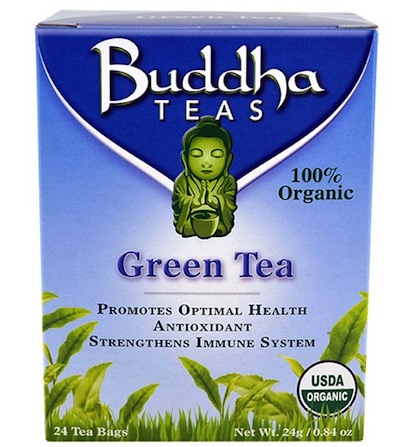 Buddha Teas sees the most sales of Green Tea (replacing coffee), Papaya Leaf Tea (anti-cancer - detoxes the, blood), Chaga Tea (immune system), Chickweed Tea (weight loss), and Turmeric and Ginger (anti-inflammatory tea.)
And at Java Tea, standbys such as Earl Gray and chai are names of the past, while tea blends such as Spiced Mandarin Oolong, Watermelon Hibiscus and The Revolutionary are becoming the fad.
Cocktails and more
Tea is showing up at local restaurants as well, in the form of cocktails as well as ingredients in entrees and desserts. In San Diego, at Bertrand at Mister A's, mixologist Zack Richardson, said, "In the age of energy drinks and triple shot lattes, the lighter caffeine content of tea has appealed to a growing number of health-conscious consumers. In the culinary scene, tea is being exposed all over again for how the combination of its aromatic, floral qualities and its bitter flavors pair well with sweet, sour and savory elements."
Richardson shared a cocktail recipe that includes tea-infused gin:
Royal Tea cocktail from Bertrand at Mister A's
1.5 oz. English breakfast tea-infused gin
.75 oz orange honey syrup
.75 lemon juice
Shake all ingredients together and strain into an old fashioned glass with ice. Garnish with an orange peel.

Read more Lifestyle
Tagged in: trend, tea, green tea, fashionista tea, buddha tea, zhi tea, tea pot,