Joyously LUX: LadyLUX Partners with 35 Brands for YOU this Holiday Season!
The holidays are right around the corner and we think our readers have been good this year. To say thank you, we want to make your holiday a little more LUX with this giveaway package from some of our favorite brands valued at over $2,000! Featuring over 35 products in the areas of fashion, beauty, health and wellness, there's a little something for everyone. Read on to see how to enter to win this amazing package.
Beauty
Mini Dopp Kit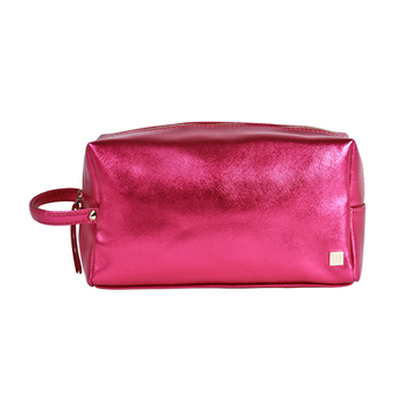 Stash your beauty must haves in a bold magenta Dopp kit from Hudson + Bleecker. It's ideal for your next vacation or if you need to refresh on the go. Chic Saffiano faux leather provides the perfect grip, while a water-resistant lining protects your belongings from potential leaks.
Drybar VIP Pack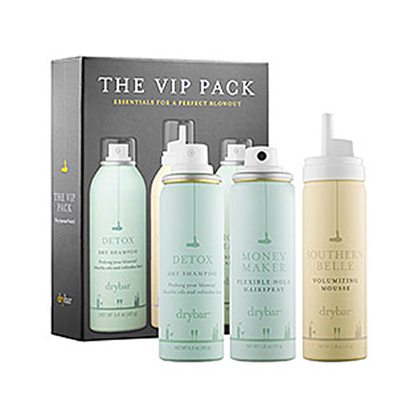 Treat your locks to three of Drybar's favorite hair styling products in convenient travel sizes you can take on the go. You'll never have another bad hair day with this VIP Pack including the Detox Dry Shampoo, Southern Belle Volumizing Mousse and Money Maker Flexible Hold Hairspray.
Infrared Blow Dryer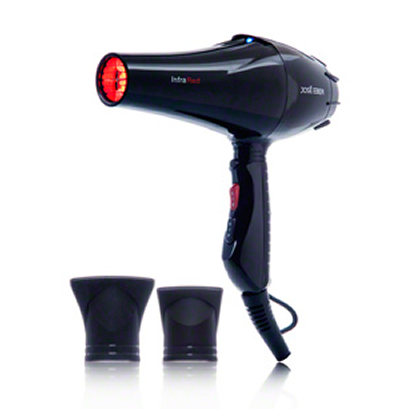 You'll never go back to a regular dryer after experiencing the innovative technology of the Jose Eber Infrared Blow Dryer. This dryer uses gentle heat to reach deep inside the cuticle as opposed to other dryers, which dry the exterior shaft of the hair. This technology decreases drying time by half, eliminates risks of hot spots and burns, and incorporates antimicrobial properties to make your locks shine.
Gentle Daily Wash & Exfoliating Trio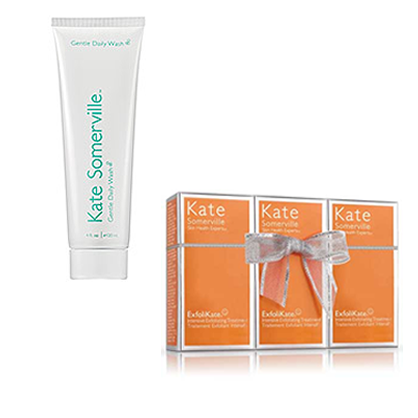 Get rid of the day's dirt, makeup and oil with Kate Somerville's daily gentle wash. This sulfate-free formula features botanicals and natural oils that will leave the skin feeling soft, hydrated and refreshed. Great for sensitive skin.
Get the next best thing to being in the clinic with Kate Somerville and use her exfoliating trio set. It's a celebrity favorite because the microbeads, fruit enzymes and salicylic acid combine to clean pores and balance hydration to reveal smoother and brighter skin after just one treatment.
Eyebrow Tool Kit & Heated Eyelash Curler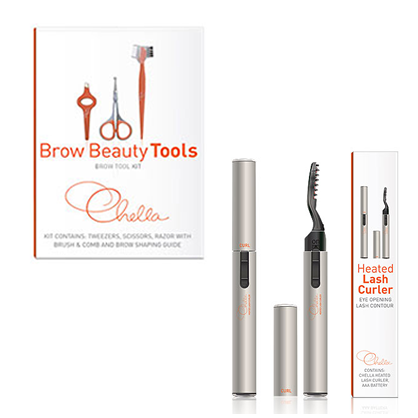 The beautiful eyebrow tool kit from Chella includes everything you need to create beautiful frames for your eyes. It will become your new best friend for grooming. The kit features an eyebrow razor with brush and comb, perfect-grip tweezers, scissors and eyebrow shaping instructions.
Ditch the crimping and pinching that comes with traditional lash curlers and use the heated lash curler by Chella. Sleek in design and safe to the touch, this gentle heating wand delivers maximum curl without damaging your lashes.
Pink Guava Pomegranate Shea Butter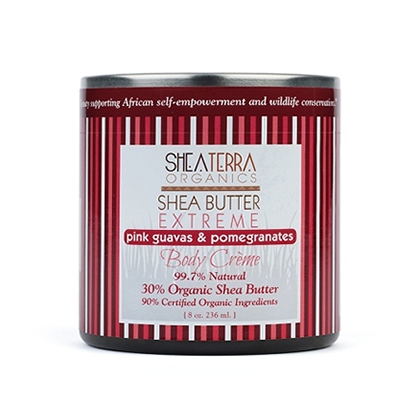 Treat your hands this winter to pink guava pomegranate shea butter by Shea Terra Organics. It's 100 percent pure and natural. This creamy combination of two hydrating butters is fortified with vitamin E and will leave your hands silky smooth.
Ashieda Skin Care Products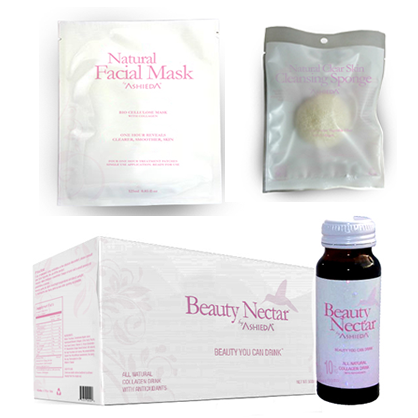 Skin Renewal Masks: The skin renewal mask by Ashieda is the only collagen facial mask clinically proven to work. It's better than a facial at any high-end salon and is made from all natural vegetable fiber. This anti-aging mask stimulates the production of collagen, improves hydration and skin tone, and reduces fine lines and wrinkles. (Includes 4)
Beauty Nectar Collagen Drink: Enhance your beauty from the inside out with Ashieda's Beauty Nectar collagen drink. This rapidly absorbed 2-ounce beauty drink is 100 percent natural and works to increase collagen production, reduce fine lines and wrinkles, and improve overall skin tone for a glowing, youthful look. Enjoy a box of 10 drinks and a gift certificate for a 30-day supply!
Skin Clearing Cleansing Sponge: Exfoliate, nourish and repair your skin with a cleansing sponge by Ashieda. Ideal for every skin type, the vegetable fiber sponge works to exfoliate dead skin cells while leaving behind a soft film with extra collagen to nourish and protect your skin.
Gel Nail Polish Set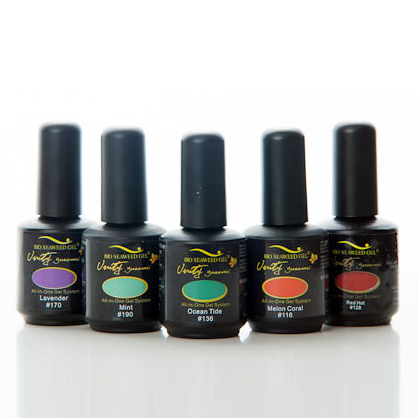 Obsessed with the gel craze? Go the healthier route with Bio Seaweed Gel nail polish. It goes on your natural nails, cures in UV/LED/sunlight and will last 2-3 weeks. Included in the giveaway is 4 top selling UNITY colours along with the Diamond Shine Top Gel for more durability and extended shine. All UNITY colors can be used without Base Gel or Top Gel unlike conventional gel polish.
Nail Art Appliques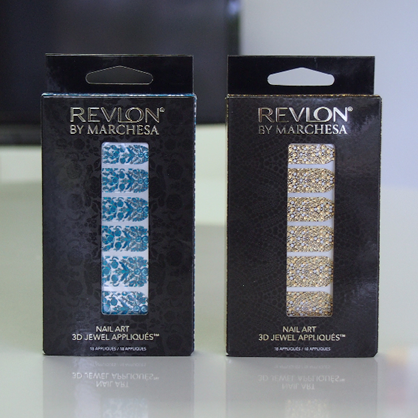 Fashion meets beauty in the nail art collaboration with Revlon and Marchesa. Inspired by Marchesa's signature and couture designs, this limited edition collection features intricate and textured nail appliques.
Raw Mascara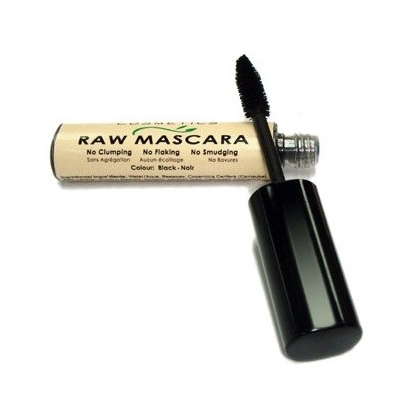 No clumping, flaking or smudging with this raw mascara from Earth Lab Cosmetics. This botanically-enriched and paraben-free mascara leaves you with nothing but lovely lashes. It even naturally lengthens your lashes for a bright-eyed look.
Anti-Aging Skin Food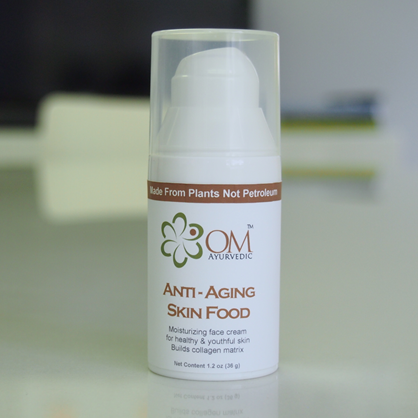 Upgrade your daily moisturizer to Om Ayurvedic's anti-aging skin food and your skin will gain a smoother, firmer and denser appearance. Carefully selected plant ingredients work together to reduce lines and wrinkles, restore hydration, and prevent future damage.
Fashion/Accessories
Gold Love Necklace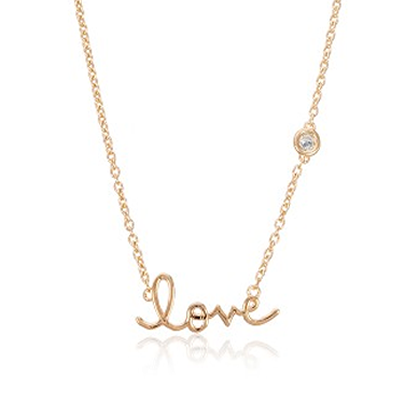 Dainty and delicate, you'll fall for Sydney Evan's Love necklace from Thomas Laine. Perfect for a special occasion or everyday wear, it features the word "love" in a charming script with a tiny bezel-set diamond on the chain for added sparkle.
Metallic Pouch Clutch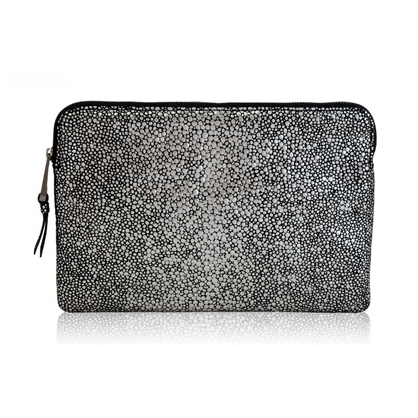 Designed for day to evening glamour, the contemporary pouch clutch by Inge Christopher is the perfect size for your essentials. Featured in metallic stingray print leather, this pewter bag looks just as good with a T-shirt and jeans as it does with a little black dress.
Wrapped in Love Bracelet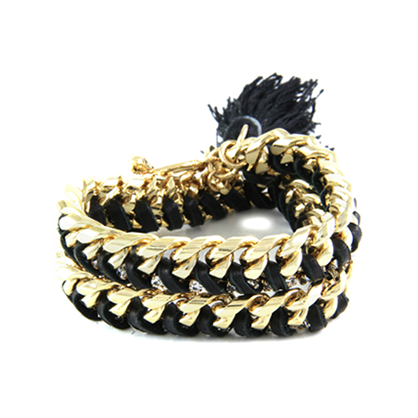 Adorn your wrist in classic black and gold with a Wrapped in Love Bracelet by Ettika. The bracelet features shades from the moon and the sun in 18-karat gold. Wear it alone or stacked with other bracelets for a layered look.
Crystal Headwrap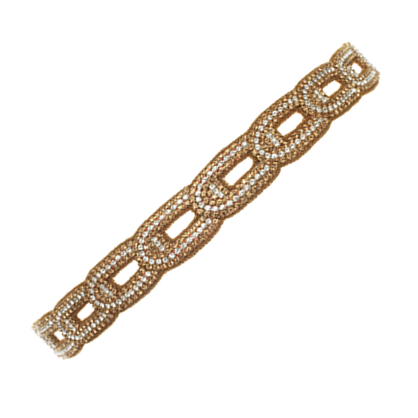 Go from drab to fab in a crystal headwrap from Deepa Gurnani. Featuring interlocking, two-tone crystals, it's the only accessory you'll need. Wear it with a glam updo or with sleek strands.
Striped Oversized Cardigan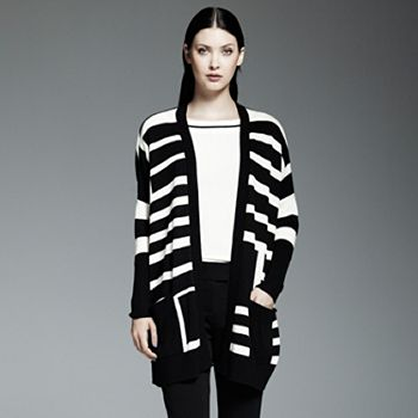 From the Catherine Malandrino for Kohl's collection, a striped oversized cardigan will become one of your winter staples. With open-front styling and an oversized cut, it will pair perfectly with boots and leggings.
Tan Leather Wallet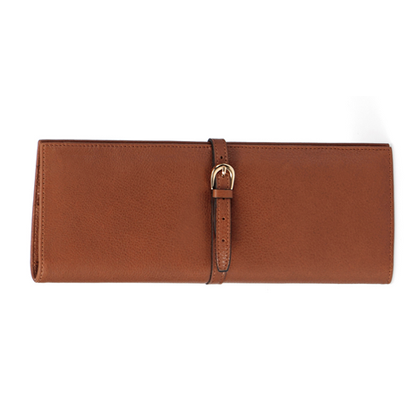 Perfect for the simple fashionista, the Chelsea Wallet by Sorial combines street chic design with business savvy functionality so it can go with you everywhere. Durable and lightweight, a buckle closure adds a special touch.
Scalloped Beaded Headband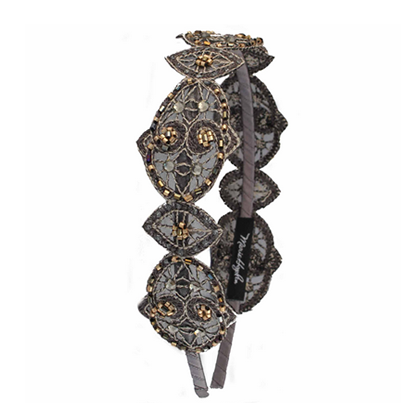 Take your strands from boring to glamorous in a beautiful scalloped beaded headband by Marie Hayden. The scalloped embellishments feature large black center stones trimmed with silver seed beads for a subtle yet glam look.
Leopard Flats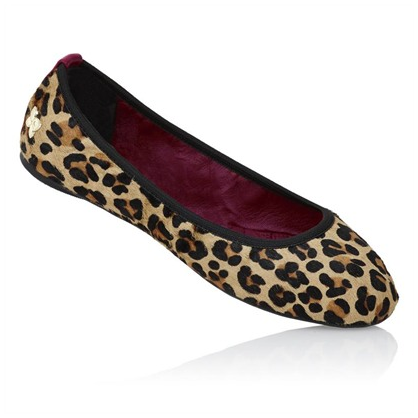 Give your feet a break from heels in a pair of chic leopard ballet flats from Butterfly Twists. This pair is a celebrity favorite and features a trendy print on sleek pony hair with a pop of red on the insole. The flats come with a satin drawstring bag to tote the shoes after your morning commute or night out.
Rose Gold Buckle Bracelet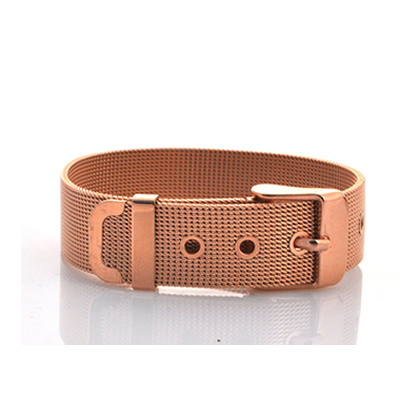 Indulge in the rose gold trend with a unique buckle bracelet by Per Lo Jewelry, a fashion-forward design house. This bracelet features a mesh design with buckle detailing and it's the perfect stand-alone piece for casual weekend wear.
Swarovski Rhinestone and Beaded Headband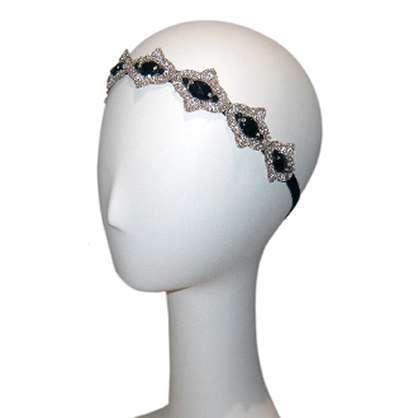 Add the perfect amount of sparkle to any outfit with a Swarovski rhinestone and beaded headband by Marie Hayden. Wrapped in grey satin ribbon, this embellished style is a best seller and sure to be a crowd pleaser.
Hair-Tie Envelope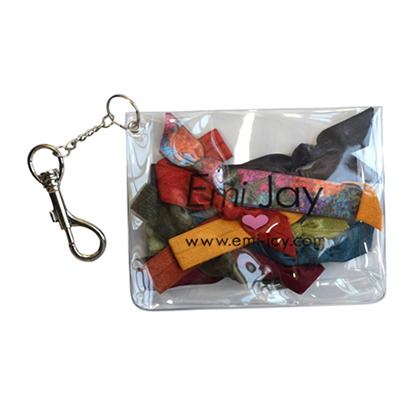 Add a chic touch to your ponytail with a pack of 10 signature hair ties by Emi-Jay. Handmade in the U.S., these modern hair ties come in a practical envelope bag that can easily be attached to a gym bag or tote so you'll have one ready when you need it.
Sock Trio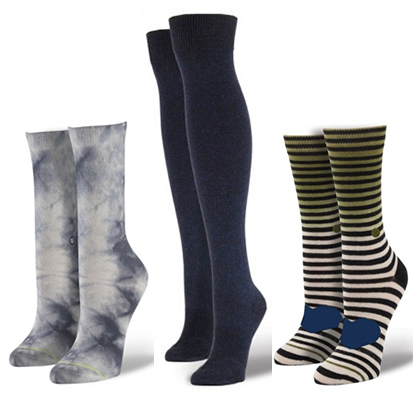 Patterned and fun socks are more popular than ever. These socks from Stance are expertly crafted using the finest quality fibers. Everyone loves the original designs, as well as the comfy fit and lasting durability. Be effortlessly cool in a tie-dyed or ombre pair.
Ash Earrings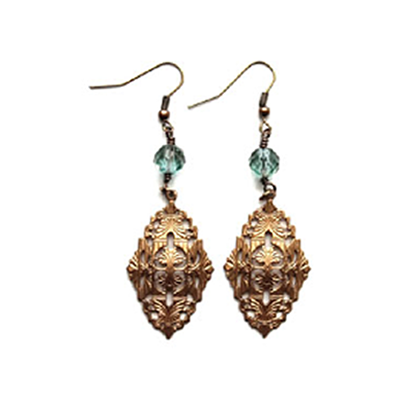 Inspired by the luxe holiday season of celebration, enjoy a pair of vintage-inspired Ash earrings from Sheer Addiction Jewelry. Featuring soft blue glass beads and brass diamond drops, these are perfect for everyday wear.
Metallic Phone Cases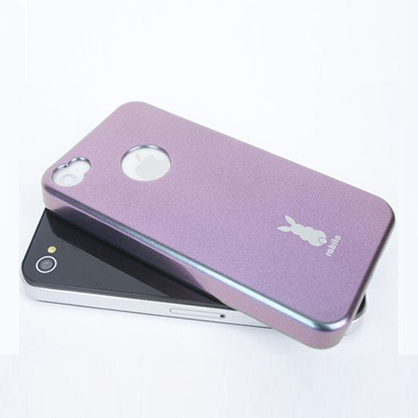 Rock the metallic trend with these phone cases from Rabito. Dress up your phone in an amethyst-toned iPhone case or a jade-toned Galaxy case. These form-fitting cases are lightweight and feature a special UV coating.
Wellness
BPA Free Glass Water Bottle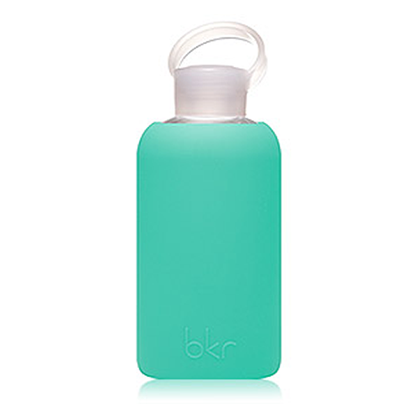 Functional and modern, BKR's glass water bottles make drinking water so much fun. A LadyLUX favorite, the clean design features BPA-free glass and a silicone sleeve to create a bottle you'll actually want to carry. Check out the site for more than 20 inspiring colors.
Eco-Friendly Yoga Mat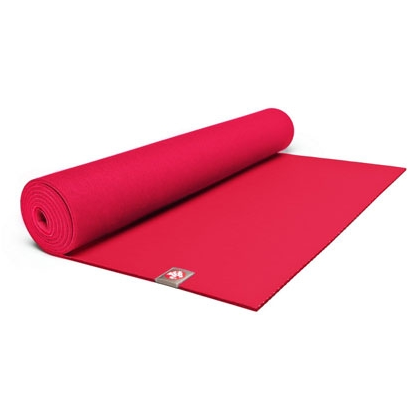 Get your yoga on while protecting the planet with the eKO yoga mat from Manduka. New and improved, it offers unparalleled grip for optimal performance in even the sweatiest of conditions. Made from biodegradable natural tree rubber to provide cushion and support.
Herbal Beauty Tea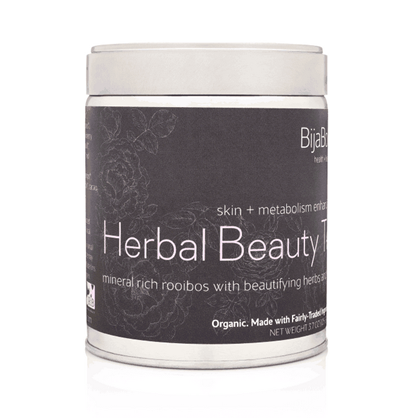 Enhance your beauty from the inside out with a daily cup of herbal beauty tea by Bija Body. Mineral rich Rooibos tea along with herbs and spices including turmeric and ginger work together to protect collagen, reduce internal inflammation, improve metabolism and support overall beauty. Also included is a deluxe trial set of Bija Body products.
Spray Suncreen & After Sun Lotion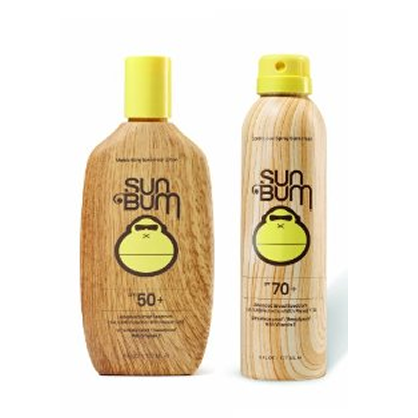 Protect your skin from harmful UVA/UVB rays while enriching your skin with continuous spray sunscreen from Sun Bum. Paraben and oil free, this hypoallergenic formula features vitamin E to neutralize free radicals and prevent premature aging.

Revitalize and hydrate your skin after a day in the sun with Sun Bum's Cool Down after-sun lotion. Enriched with soothing aloe and vitamin E, this light and non-greasy formula works to gently restore the skin's natural moisture balance to leave skin soft and smooth.
Grip Toe Socks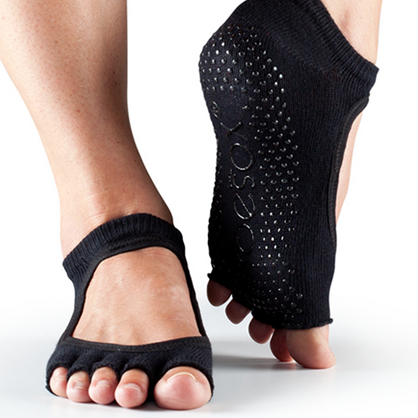 Are you a yoga, Pilates or barre class fanatic? Keep your toes happy during your workout with a pair of grips socks by ToeSox. A patented grip allows for a barely there, non-slip, barefoot experience. Made from organic cotton. Trust us, once you try them, you'll never go back.
Dream Extract Pillow Spray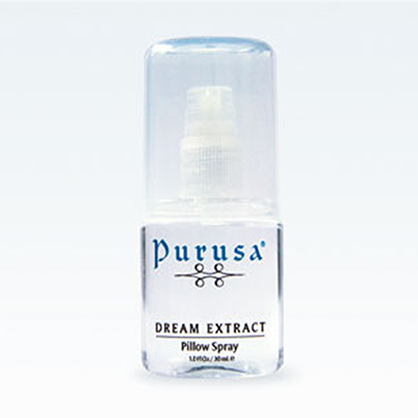 Create a luxurious sleep environment with the Dream Extract pillow spray from Sebastian Signs. Featuring notes of sandalwood, clary sage and bergamot, this unique scent is clean, crisp and sensual. Spritz your pillows, sheets, or simply the air around you for a good night's sleep.
Live Pumpkin and Apricot Bars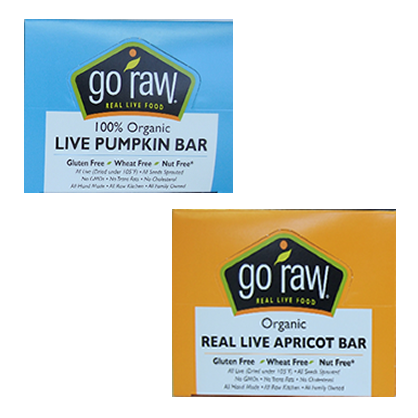 Do your body good with live pumpkin and apricot bars from Go Raw. They are made from a base of seeds, which are one of the most nutritionally dense foods on the planet. Perfect as an on-the-go snack, these raw bars are full of fiber for a delicious treat that will keep you full.
Shakti Shots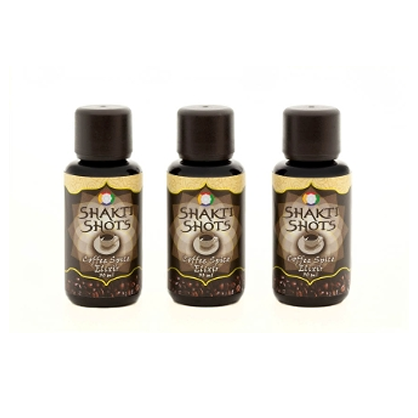 Whether you're a tea drinker or a coffee lover, Shakti shots spice elixir by Diamond Way Ayurveda make your cup healthier. Made from a blend of liquid extracts, organic spices and almonds, Shakti shots counteract the harmful effects and acidity of coffee and provide numerous other health benefits.
Manifestation Bath Salts Set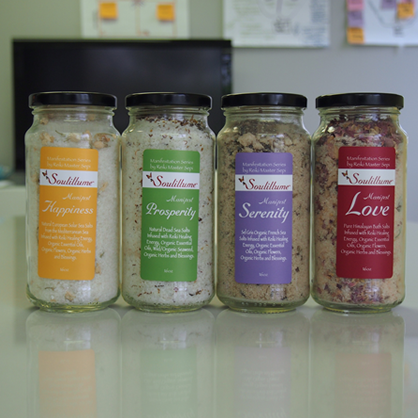 Manifest love, happiness, prosperity and serenity with this natural and organic bath salts set from Soulillume. Infused with Reiki healing energy, organic flowers, herbs and essential oils, these comforting bath salts will help you achieve relaxation with their healing properties.

Feminine Health Care Products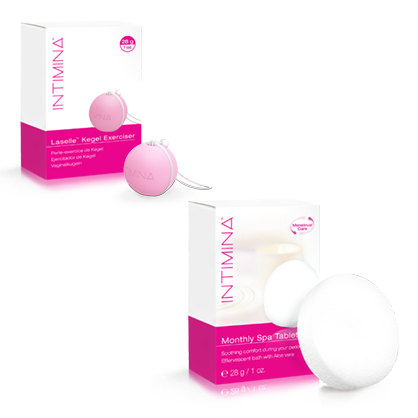 Kegel Exercise Ball: Just like other muscles in your body, your pelvic floor muscles need exercise to stay young and healthy. Enjoy a kegel exercise ball from Intimina to effectively gain pelvic strength in a comfortable way to help you lead a healthy life.
Monthly Spa Tablet: Pamper yourself during that dreaded time of the month with a monthly spa tablet from Intimina. This soothing effervescent bath tablet is ideal for menstrual discomfort and is infused with calming aloe vera to nourish and restore the skin. Delicate aromas lull you to complete relaxation.
---
Official Rules:
1. Like LadyLUX on Facebook.
2. Earn extra entry points by sharing on Facebook, Twitter and Pinterest.
Enter to Win Below:






Winner will be announced Wednesday, December 18, 2013 at 5:00pm PST.
Must be over 18 to enter. Eligible to U.S. residents only. By entering this giveaway, you may be contacted by the partners.
Tagged in: fashion, wellness, fitness, accessories, beauty, holiday 2013, giveaway,