Valentine's Day: 10 Recipes for Breakfast in Bed
This Valentine's Day, surprise your sweetie with a romantic breakfast in bed. From pancakes, to French toast, your favorite breakfast recipes get a festive makeover for the holiday of love. These ten delicious recipes are sure to make their heart smile.
Red Velvet Pancakes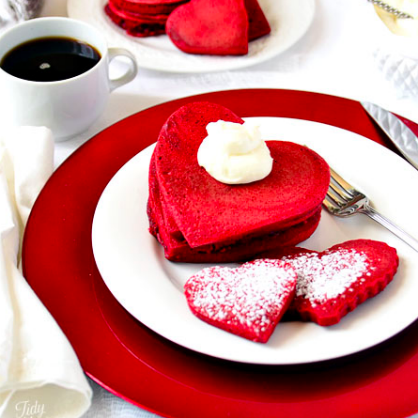 Delicious and fluffy, start your day off with some sweet red velvet pancakes. Drizzle with maple syrup or top them with a cream cheese frosting for a decadent breakfast treat.
Heart Cinnamon Rolls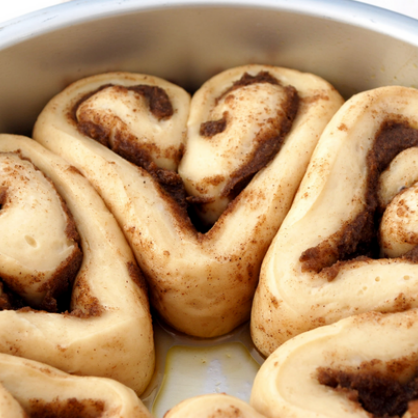 Have your sweetheart wake up to the smell of baked cinnamon rolls for an adorable breakfast in bed treat. Serve with a side of sliced strawberries and freshly brewed coffee.
Nutella French Toast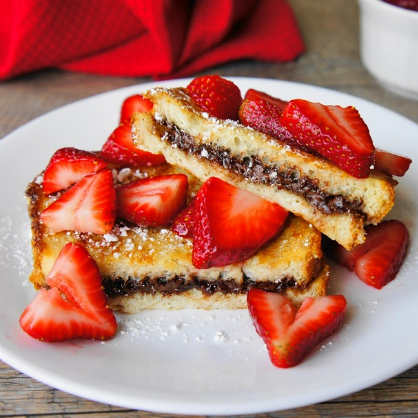 For the Nutella lovers out there, nothing says love more than Nutella stuffed French toast. Top with sliced strawberries, a dash of powdered sugar and warm maple syrup.
Strawberry Champagne Cocktail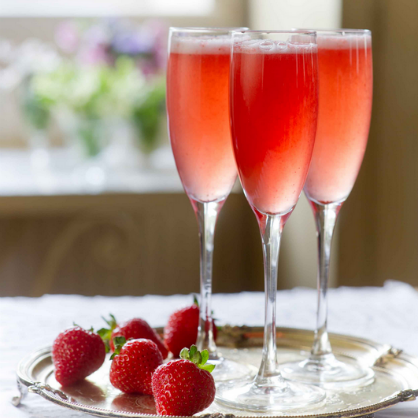 Breakfast in bed isn't complete without champagne and this strawberry cocktail recipe is perfect for the occasion. Mix with Campari, elderflower cordial and complete with a sugar cube in each flute.
Egg in the Basket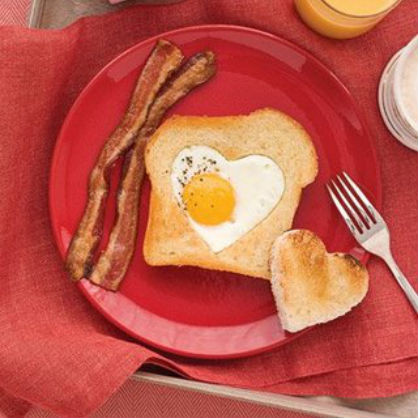 For those with limited cooking skills, you can't go wrong with an egg in the basket. Use a heart shaped cookie cutter to make the hole and top with Sriracha for a spicy version.
Chocolate and Cherry Heart Donuts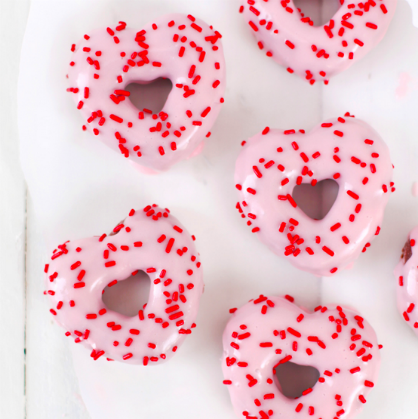 Baked, not fried, these chocolate cherry donuts are almost too cute to eat. Made using a heart shaped donut pan, these delicious bites are complete with a cherry glaze and sprinkles.
Bacon Hearts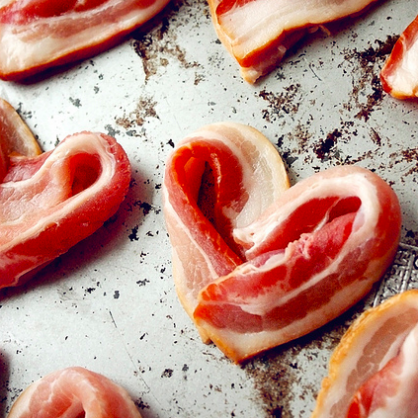 If the way to a man's heart is through his stomach, serve up some bacon hearts and he is sure to be in heaven. Simply cut your bacon slices in half, shape them into a heart and bake for about 20 minutes.
Whip Cream Hearts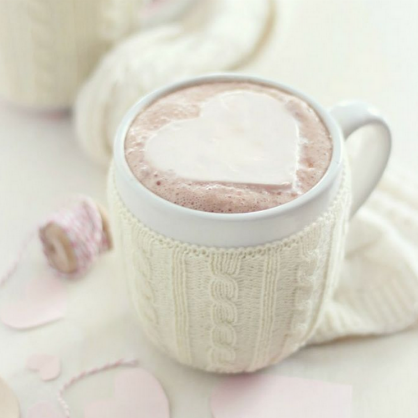 Add a little something special to their morning cup of jo with the addition of whip cream hearts. Creative and cute, add peppermint, cinnamon or chocolate for added flavor.
Cranberry Heart Muffins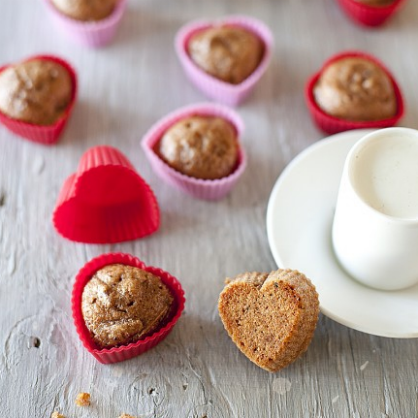 Another healthy recipe idea, these heart shaped cranberry muffins are made from whole wheat and applesauce. Pair them alongside the yogurt parfaits for a low fat morning.
Yogurt Parfait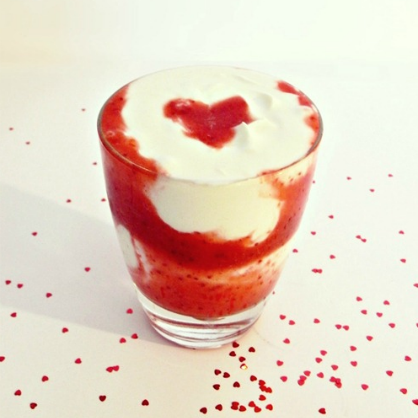 Go the healthier route this Valentine's Day by serving up these adorable berry parfaits. Use protein-packed Greek yogurt and blended strawberries to create the heart design.
Read More Valentine's Day
Tagged in: food, recipes, love, breakfast, valentine's day,