What To Wear: Art Basel Miami Beach
When perusing the finest art in the world and hitting every art gallery in South Beach, it's important to dress comfortably. But don't forget chic when you're at Art Basel art fair this Dec. 2-5.
In winter, weather in Miami can be hit or miss, so it's important to be prepared. Layers that can work day or night are best in neutrals or blacks. Of course, you need a pop of color; thus opt for some standout jewel tones when choosing accessories or tops.
This silk, menswear-inspired button-up by Equipment Signature is a great piece to travel with. Completely timeless and in the vein of Carolina Herrera, a collared shirt can accompany almost any outfit. Plus, it's available in three vibrant hues that will add some interest to your staple pieces.
One can never go wrong with black skinny jeans. This pair by Helmut Lang is made of wool jersey, perfect for unpredictable chilly weather. The trouser pockets and sophisticated details make it easy to amp up the look with a sequined tank and pumps for dinner after the shows.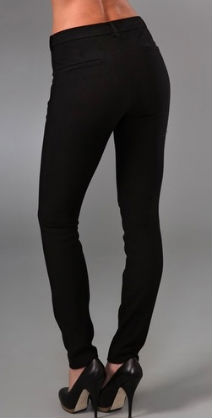 Pumps are temporarily traded for flats so that the focus is on the art and not on the inability to walk another block. These satin skimmers by All Black are feminine and fun with delicate embellishment on the toe. Although they don't pack a 4-inch heel, they will definite get the admiration of fellow art lovers.
Accessories are a great way to show your artistic side while chatting with art dealers, admirers or gallery owners at Art Basel. This turquoise necklace by The Vamoose prominently features a chunky stone – quirky and simple at the same time. The two-tone metal versatility of the Domed Caviar Ring by Lagos matches just about any outfit.
Last but not least, outerwear is a must. Try a light leather jacket, such as this one by Robert Rodriguez, that can be flung over any outfit.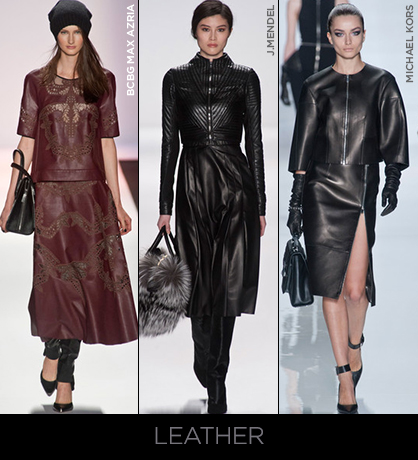 Headed to Miami or another warm weather locale? Check out these Haute Heels to accompany your Resort 2011 wardrobe.
Tagged in: shopping, what to wear, style, art basel, miami beach,