You're Taking Away Our Fashion's Night Out?
Sometimes you don't know what you have until it's gone. Perhaps that will turn out to be true for Fashion's Night Out. The popular fashion extravaganza, after four years, is taking an unfortunate break, choosing to go on a hiatus in the United States this year while still staging events around the globe.
Fashion's Night Out was founded in 2009 on the principle of kick starting the economy in troubled economic times. One of the ultimate fashion experiences on the calendar, the event celebrates all things fashion through after hours shopping, free appetizers, and chances to chat it up with designers and celebrities.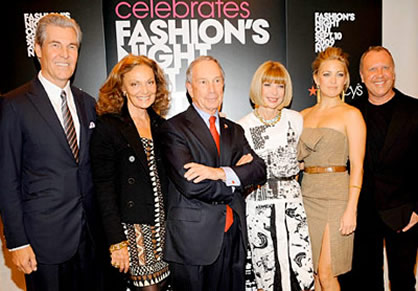 Once held in shops in over 500 cities across the United States, plus available in 30 international metropolises, FNO has exploded in its four years of infancy, offering a festival atmosphere while raking in some desperately needed cash and exhibiting all the latest fall looks. The driving idea: offer free cocktails and some star-studded affairs and shoppers will put out the moolah.
The crux of the matter is that designers and retailers have been forced to lay it out each year to keep up high standards. This has led to sponsors of the event — Vogue, the Council of Fashion Designers of America and NYC & Co. — deciding to go on hiatus to allow retailers and designers to promote events in keeping with their goals – and their budgets.
"Fashion's Night Out brought great energy, optimism and enthusiasm to the city's retailers, who make up a thriving part of our economy. We can always count on fashion industry leaders to use their creativity and savvy to benefit New York City — whether they are helping us recover from a national recession, a natural disaster or whatever the next challenge may be," said Mayor Michael R. Bloomberg.
Steven Kolb, CEO of the CFDA, explained, "We are immensely proud of the program and are grateful to all of our partners in fashion and retail. In addition to giving retailers a positive boost, Fashion's Night Out also served to highlight the incredible economic impact and the millions of jobs that the fashion industry supports."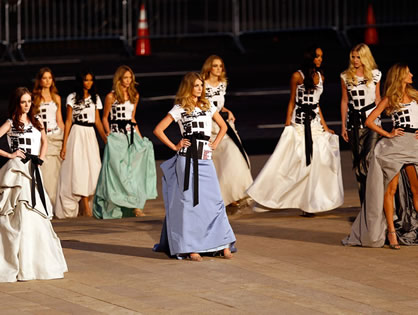 Kolb recounts how at the end of each Fashion's Night Out they took the time to reflect on the event and then establish each year whether they wished to continue. "You look at the event from many different angles, and we would always return to what was our original mission and purpose and that was to reinvigorate the shopping experience and the consumers' engagement in stores. After this last one, we felt we had really created this renewed presence at retail that really brought added value and a fun experience back to shopping," said Kolb.
FNO was conceived in a time of economic woe, a situation than has since changed. The fashion opportunity has exploded since its conception, surpassing the organizers expectations both domestically and globally.
"It's a big event. It has a lot of tentacles," declared Kolb. In fact, sponsors and retailers have come to realize that the principles of FNO can be applied to designer sightings and promotional events throughout the year instead of simply a one-night event.
When questioned concerning FNO's financial success, Kolb answered: "I don't think the success of it was measured only by numbers or money, but was really about engagement…Everyone feels we had a great four years. It brought a lot of attention to retail, to fashion's important place in retail. Everyone feels really proud of what we accomplished, and excited to take those lessons and continuing them throughout the year."
A spokesperson for Condé Nast International has declared that FNO's efforts will continue in other countries, with 19 different nations hosting events in 2013, including new participants Thailand and Ukraine.
Tagged in: events, radar, fno, fashion's night out,