The Ultimate Bridesmaid Survival Guide
How to Be the Best Bridesmaid Ever While Saving Your Sanity
It's tough to be a bridesmaid and even tougher to do your duties well while preserving your sanity, not to mention your relationship with the bride.
Bridesmaids are given an incredible honor, since they are obviously a cherished and trusted friend of the bride. Being a supportive bridesmaid is crucial to help the bride through the busy months and weeks leading up to her wedding day. Not to mention handling all of the last-minute tasks on the big day itself.
Here are wise tips from Kristin Watkins, wedding planner and owner of San Diego-based Stephanie Rose Events on how you can survive being a bridesmaid and actually enjoy the process.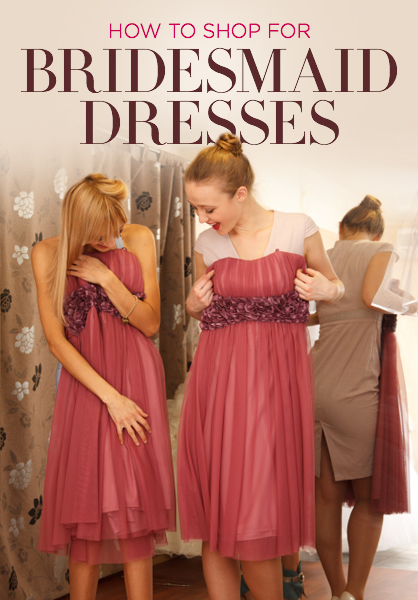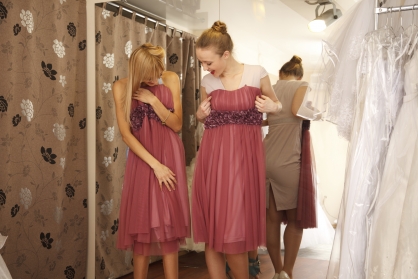 Remember this is the bride's day, not yours. The music, the décor, the food, the attire, has all been painstakingly selected by the bride to reflect her taste and style. You may not agree with her choices, but it's not your wedding. So keep in mind the traditional saying, "If you have nothing nice to say, don't say anything at all. The bride is always right on her wedding day even if she puts you in an unflattering dress.

Keep the bridesmaid dress criticism constructive. Most of the bridesmaid drama comes from the dress selection. It is difficult to make 5-8 women happy with a dress selection when all have different styles and body types. Rather than making fashion demands such as, "I refuse to wear a strapless dress," tell the bride your style concerns. Its perfectly acceptable to tell the bride that you feel more comfortable wearing straps or sleeves to accommodate a bra or that you are more comfortable wearing an A-line skirt to hide some extra pounds. She will be more likely to take your concerns into consideration when explained calmly. No bride wants her bridesmaids to feel uncomfortable or unattractive at her wedding. However, the final selection is always left up to the bride.
The bride is always right on her wedding day even if she puts you in an unflattering dress.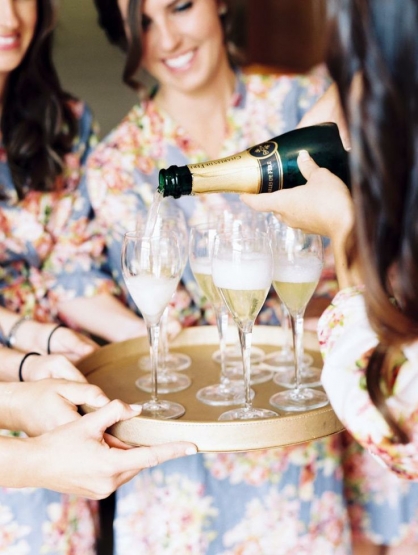 Be ready on time. On the wedding day, be sure to allow enough time for you to have your hair and makeup finished before you are due to leave for the wedding. Nothing stresses out a bride more than having to wait for tardy bridesmaids (except maybe a tardy groom).

Pack an emergency kit and snacks. A good bridesmaid will be ready for anything on her friends wedding day. Bring an emergency kit on the wedding day that contains headache medicine, stomach medicine, Band-Aids, bobby pins, nail file, nail polish that matches the brides and bridesmaids manicure color, tampons, mouthwash, deodorant, make-up sponge (great for removing deodorant marks from clothing), sunscreen (for an outdoor wedding), wrinkle releaser, hair spray and Q-tips. It's also important to eat before the wedding ceremony so pack easy to eat snacks and water. Also bring straws to drink through so your lipstick will last longer.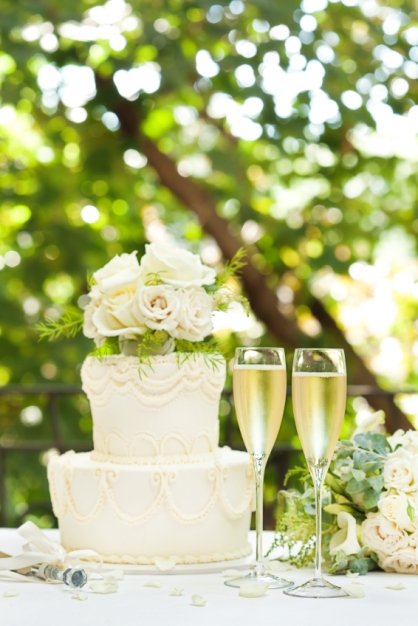 Volunteer to take care of personal items. Personal items of the bride and groom are often overlooked on the wedding day, items such as a cake knife, cake topper, guest book pen and toasting glasses. A few weeks before the wedding, volunteer to be in charge of these items for the bride. By bringing them to the wedding and being responsible for their return at the end of the evening, you will be helping the bride reduce the number of things to remember on her wedding day. Also, make arrangements before the wedding day to collect any gifts presented at the wedding and secure them in a family member's hotel room or vehicle so they get home safely after the wedding.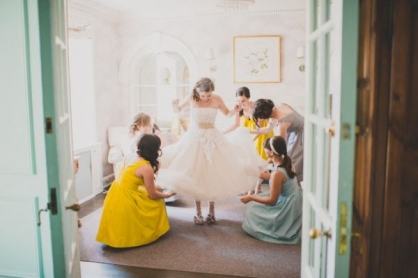 And from the bridesmaid perspective, Jacqueline King, a public relations pro and survivor of four weddings where she served as either bridesmaid or maid of honor, gives her tips.
"Recently asked to be in wedding number four, I have a new appreciation for the Katherine Heigl movie "27 Dresses." I am in my early twenties and have several girlfriends on the brink of engagement. Although I have many more weddings in my future, I would not have it any other way. I love being a
small part of someone's big day," King said.
Here are King's tips:

Be there. Being at the venue food tasting, perusing the flower shops, trying on the bridesmaid dresses and, of course, helping her find "the one" (and I mean wedding dress), is the biggest thing you can do of all. It's hard to cram in every appointment in your hectic schedule, but when you can it means everything to your bride. Helping her plan the wedding is the "right of passage" that is the ultimate bonding experience with her and your fellow bridesmaids.
It's hard to cram in every appointment in your hectic schedule, but when you can it means everything to your bride.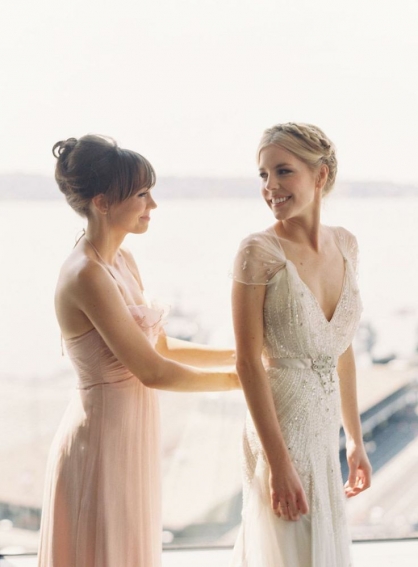 Be supportive and willing to help. A good bridesmaid is like a supportive and perfectly-fitted high heel. Dressed in the color of the bride's choice, a bridesmaid takes everything in stride and is her bride's helping hand, whether it's breaking up Uncle Tim and Uncle Larry's verbal fight over the cake, or accompanying the bride to the bathroom (every 10 minutes). You are her support system leading up to and during the event. It's whatever she needs.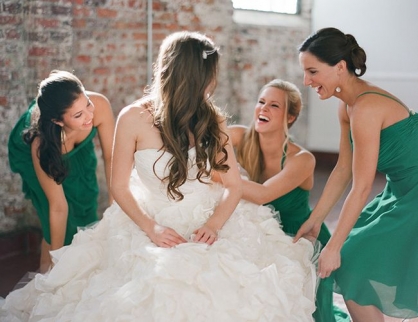 Keep her level-headed. It is easy to get caught up in the minutia of every wedding detail. Sometimes, you will have to remind your bride of the bigger picture. Don't let her stress about what shade of white the napkins should be at the table. It's all about keeping the balance. The last thing you want your bride remembering is how stressful it was to plan her big day. Be there to help her make that executive decision and move on to the next detail. She needs to remember the little moments along the way to planning the wedding of her dreams.
Make her feel special. The wedding day is like a birthday, Christmas and Thanksgiving holiday all in one. It's the birth and celebration of a new life together and a time for families to come together and cherish what is truly important. Make your bride feel special. This is a once-in-a-lifetime commitment.

Let her big day, be her big day. Handle any "bumps" in the road with the other bridesmaids or mother of the bride. Your bride does not need to know that the catering company will be late, or the flower arrangements are not exactly what she ordered. She should be relaxed on her wedding day with only her future husband on her mind.

And, lastly, King said, "Breathe and takes notes for what not to do at your wedding."

Read more Wedding Content.
Tagged in: weddings, bride, bridesmaids,