Tried-and-True Tips to Get Out of a Dating Rut
Here's how to have fun again
If you find yourself bored and stuck in a dating rut, then it's time to shake things up and try something new.
For instance, if you've been dating online, try off-line ways to meet men or change up your profile and photos, or try a new dating website or app. If you've been shying away from creating an online dating profile, give it a whirl for the first time.
Basically, if what you've been doing hasn't been working, and you've been at it for six months or longer, then it's time to do something else.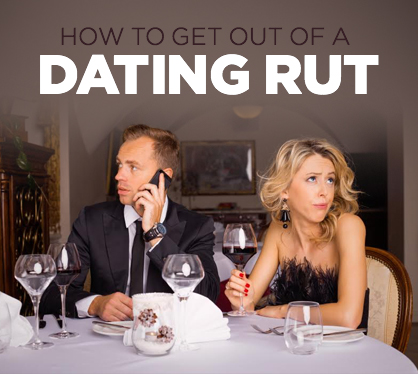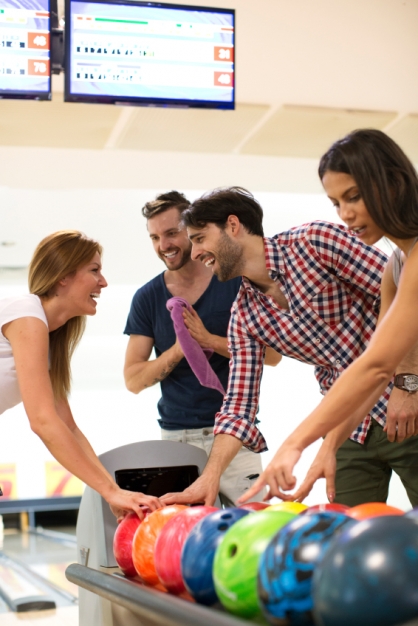 Try different ways to mingle
You've probably heard it a thousand times, but that's because it's true – try learning a new hobby or take up a new sport if you want to meet men. If you're doing the things you love, and you meet someone, then you're far more likely to have things in common with them than with a random stranger on a dating site.
It's also important to expand your social circle. If you have a few friendly work associates who have invited you out on occasion, go ahead and take up their offer to go to a networking event, or drinks after work. Making new friends is a great way to meet people, because you'll be introduced to their social circle and widen the group of people you know.
Now, if you're dating online and you've grown bored of the types of men contacting you, or the emails have dwindled, that means it's time to revamp your profile. As previously written about on LadyLUX, a stellar online profile can lead to more dates. Change up your description about what you're looking for in a partner, and hire a professional photographer – or a really talented friend – to take a few candid photos of you in a casual setting.
If you don't get the response you want, then try a few new dating sites to see if you can narrow down the dating pool to those men more likely to have things in common with you.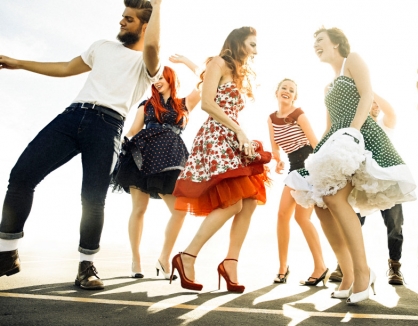 Go on more dates
It might sound like a no-brainer, but it's true. If you want to find a life partner, you have to go on more dates. There's no way you're going to find the love of your life after one date, or even 10 dates. The odds of finding exactly the right person are slim, and the way to increase the likelihood of finding that special someone is to go on more dates. Of course, this only works if you're getting offers to go on dates in the first place. But if you are, and you're finding reasons to turn those guys down, rethink your decision. If you don't know the guy, then there's no way to know for sure that he won't hold some appeal in person. Or, turn into a friend and widen your social circle.
"The best way to get out of a rut is to do something different," said Karenna Alexander, a dating and relationship coach. "I don't advocate taking long breaks like some people do. Maybe take a small break from it, like a week or a weekend, but not much longer. To shake things up, try different ways to get out there and mingle. If you usually go to bars to meet people, add in singles events and sports events. If you are only doing online dating, add speed dating. If all you do are singles type events such as speed dating and singles dances, then add in charity events that aren't just for singles."
"Shaking up the venues you frequent will help shake things up overall because you will meet different people at different sorts of venues. Even if you don't meet Mr. Right at these events, you may meet people who can put you in touch with him through either a blind date or through an invite to a party, where he may be," Alexander said.
Another reasonable option is to hire a dating coach or talk to a wise friend to help you see if you're doing anything wrong. It might just take a few small tweaks to improve your dating game. Perhaps you don't smile on a first date, because you're nervous. Or perhaps you're a bit confrontational and argumentative, without meaning to be. Sometimes it's even your choice of outfits for your photos or first dates that are causing the problem.
Rules for getting out of a rut
Michelle Frankel, founder and chief love officer of NYCity Matchmaking shares her key rules for getting out of a dating rut:
Make this the year of yes. Accept all invitations no matter what. You never know who you may meet. The son of the woman you are sitting next to in paint class may be your next boyfriend.
Expand your network. The most important action you can take in your search for the one is to expand your network. Don't be shy. When you engage in conversation remind people you are single and looking. People like to play matchmaker. Ask people to keep you in mind and that you are open to set ups.
Date the opposite. Don't have requirements or a check list. I can't tell you how many of my clients who have gotten married would not have given their spouse a chance if they saw their profile online. Online dating is one dimensional. As long as your goals and values are in line, experiment with dating differently. Clearly, what you have been doing hasn't been successful do the opposite and expand your horizons.
Date online. Yes, all singles should do online dating. In our smartphone obsessed culture everyone looks down and it is harder and harder to meet someone organically at a store or a bar.
Follow these guidelines, and hopefully your dating rut will be a thing of the past.
Date the opposite. Don't have requirements or a check list.